ANZAC Day
ANZAC Day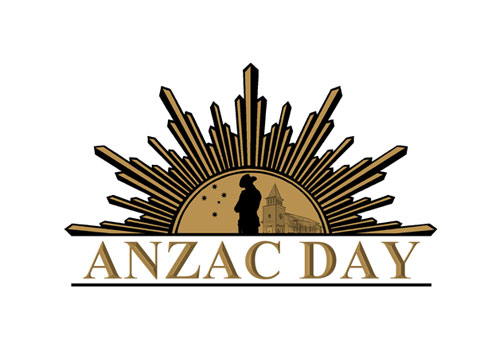 Date: Tuesday 25 April 2017
Time: 5:45am: Dawn Service
Venue: Cenotaph in Victoria Park. Dubbo

Details
---
ANZAC Day: Lest We Forget
Anzac Day is a national day of recognition and commemoration of the contribution of all those who have served Australia (including those who died) in time of war and in war-like conflicts.
ANZAC stands for Australian and New Zealand Army Corps and was first used when Australian and New Zealand soldiers were grouped in Egypt, prior to their landing at Gallipoli on 25 April 1915.
Dubbo ANZAC Day Events:
5am: Reveille from the Bugler indicates it's time to assemble for the Dawn Service
5:45am: Dawn service at the Cenotaph in Victoria Park
25 April (Anzac Day) is a restricted shop trading day in NSW until 1.00 pm. This means shops cannot open for customers until after this time.
NB: ANZAC Day is observed on April 25. There is no "bonus" Public Holiday when it falls on either a Saturday or Sunday.