Farmer's Bakehouse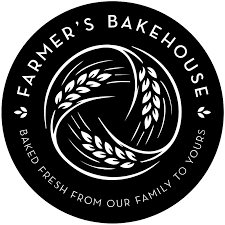 Contact Name:
Bart Shanks
Phone:
02 6882 0199
Fax:
0268820488
Business Address:
Unit 4 - 37-39 Douglas Mawson Dr , Dubbo, NSW, AU, 2830
Postal Address
Web Address:
https://www.farmersbakehouse.com.au/home#1
Industry/Services:
Food and Dining, Bakery
Company Description:

We are proud of our tradition, and today we continue farming and since 2009 with our bakeries, producing quality products and providing value to the local communities we live in.

Farmer's Bakehouse is a modern-day artisan bakery. Our hand-crafted breads, pastries and mouth-watering pies are made by our passionate team of bakers and pastry cooks.

Our team culture is centred on the quality of our products. Our owner Bart Shanks says that while we are in our 10th year of operation, we are always challenging ourselves to learn and grow in our knowledge to create new and better products.