Quality Inn Dubbo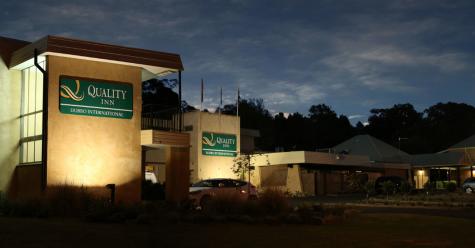 Contact Name:
Kerrieanne Nichols
Phone:
02 6882 4777
Fax:
Business Address:
165 Whylandra Street Dubbo NSW 2830
Postal Address
165 Whylandra Street Dubbo NSW 2830
Web Address:
www.qualityinndubbo.com.au
Industry/Services:
Accommodation Conferencing, Functions, Restaurant
Company Description:

Choice Hotels chain, Corporate Motel, Reflections Restaurant

Quality Inn Dubbo International has a variety of newly renovated accommodation that caters from corporate travellers to families. We welcome Coach Tours also! We have 60 rooms and all are non-smoking. We have 1 room for people with reduced mobility.