Ben Furney Flour Mills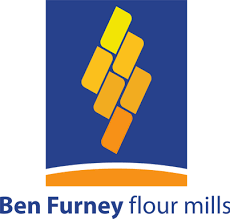 Contact Name:
Rachel Thomas
Phone:
1800 684 343
Business Address:
101-105 Brisbane St Dubbo NSW 2830 Mon - Fri, 8am - 5pm
Postal Address
Web Address:
www.benfurney.com
Industry/Services:
Food and Dining
Company Description:

Our values as a business are all centred around experience. The client experience - and the employee experience.

We treat these the same. We value people, we value ideas.

In our business, we want everyone to contribute. We share ideas and opinions and we are transparent about our procedures so we can ensure we deliver on our promises and deliver the best possible experience to our customer.

You have chosen to be a part of a 100% Australian family owned and operated company.

For 100+ years and 3 generations, our family has actively operated farming enterprises and our flour and speciality milling operations located in Dubbo, the heart of the NSW wheat belt. We are in control of our product from paddock to customer. We also rely on long-established partnerships with local farming families.