BurMac Financial Services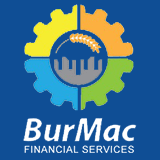 Contact Name:
Shannon Osborne
Phone:
02 6884 5240
Fax:
02 6884 9321
Business Address:
44 Victoria Street Dubbo NSW 2830
Postal Address
44 Victoria Street Dubbo NSW 2830
Web Address:
https://www.burmac.com.au/
Industry/Services:
Financial Services,Insurance Brokers
Company Description:

BurMac financial services Pty Ltd is a customer focused Insurance & Financial services business.

Having serviced the greater NSW Central West Region for over 3 generations we have some of the most experienced and trusted advisors in the industry today. We pride ourselves on delivering comprehensive tailored solutions for your General insurance and finance needs. We have been operating for over 40 years, with some clients having continued relationship over the period and strong local community engagement.

BurMac customers Australia wide across all states and territories in a variety sectors and industries. These are serviced with local offices in Dubbo, Orange, Mudgee & Sydney as well as staff located in Northern NSW and south east Queensland.

BurMac Financial Services Pty Ltd T/as BurMac Insurance Solutions and its advisers provide General Insurance Services as a Corporate Authorised Representative of Insurance Advisernet Australia Pty Ltd. AFSL No: 240549. Corporate Authorised Representative No: 410980.

BurMac Financial Solutions Pty Ltd and its advisers provide Finance Services as a Credit Representative of My Local Broker Pty Ltd. ACL No: 481374. Credit Representative No: 367639.