Club Dubbo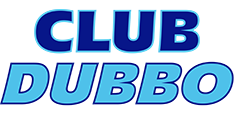 Contact Name:
Tim Farrell
Phone:
02 6884 3000
Fax:
02 6884 2396
Business Address:
Whylandra Street, DUBBO NSW 2830
Postal Address
P.O. Box 6010 Dubbo West 2830
Web Address:
https://www.clubdubbo.com.au/
Industry/Services:
Clubs,Food and Dining
Company Description:

The Club


With terrific views over Dubbo, come on in and enjoy our many facilities!

Club Dubbo lounge areas are great for viewing the bowling greens and when you are done playing or relaxing, stroll into the Riverview Bistro for a great meal. For the enjoyment of all our guests, the club provides a Workers Bar - for our members to relax in after work.

If you would like to become one of our valued Club Dubbo members, please go to our Member Information section of this site. Or simply come into the club and sign up on the spot! Please note that our financial year runs from 1st June to 31st May each year.