Lazy River Estate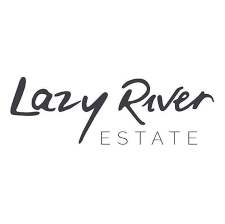 Contact Name:
Phone:
02 6882 2111
Fax:
02 6882 0644
Business Address:
29R Old Dubbo Road Dubbo NSW 2830
Postal Address
Web Address:
www.lazyriverestate.com.au
Industry/Services:
Arts and Entertainment,Food and Dining,Restuarants
Company Description:
Located on the banks of the Macquarie River and less than five minutes from the heart of Dubbo, Lazy River Estate offers something for everyone - it is a place to make lasting memories, to inspire creative thinking and to relax and unwind. With sweeping views over the vineyard and manicured estate, the rammed earth cellar door is the jewel in the Lazy River crown.


The cellar door provides a café dining experience that captures the essence of the central west lifestyle and extends to a first class corporate, social or wedding venue that can seat 120 people, cater for a cocktail party for 200, or host a small group in comfort in the Boardroom. There is also the option to soak up the sunshine at the exclusive Hippo Beach picnic ground on the banks of the Macquarie River.


A menu offering modern Australian cuisine showcases the best of local produce and ensures your time at Lazy River will be truly memorable, no matter what the occasion.


Our friendly team is professional and fun-loving and ready to pay attention to the finer details that will make your time at Lazy River Estate memorable. Owners Peter and Pamela Scott team up with Chef Phil to provide the outstanding food, wine and personal service that help create a warm and unique atmosphere, close the city but in the heart of the country.