OzArk Environment & Heritage Management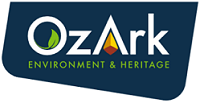 Contact Name:
Jane Book
Phone:
02 6882 0118
Business Address:
Postal Address
Web Address:
www.ozarkehm.com.au
Industry/Services:
Business Services
Company Description:

OzArk Environmental & Heritage provides a range of professional ecological and heritage services throughout NSW and interstate. Operating since 2000, we are experienced in working within all levels of the approval pathway, including State Significant Developments, State Significant Infrastructure and other developments assessed under Divisions 4 and 5 of the NSW Environmental Planning & Assessment Act (EP&A Act) 1979. We also work on Australian Government telecommunications projects, assessed under Commonwealth Telecommunications Act 1997. Additionally, all our projects are assessed in accordance with the Commonwealth Environment Protection & Biodiversity Conservation Act (EPBC Act) 1999.

Our team of archaeologists and ecologists work in unison and utilise our extensive local knowledge to provide you with a streamlined and cost-effective development solution. OzArk provides a flexible, tailor made approach to environmental and heritage management.

OzArk is an approved contractor for: Local Government Procurement Professional Consulting Services; Roads and Maritime Services Professional Services Contract; and TransGrid Environmental Assessment Panel.

OzArk is proud of their innovative approach to working with developers and regulators to provide management recommendations that are culturally and environmentally sensitive.