Discovering Opportunities for Your Business in Uncertain Times
Discovering Opportunities for Your Business in Uncertain Times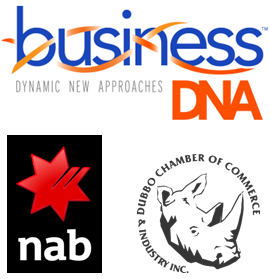 Date: Wednesday 26 September 2018
Time: 2pm - 6pm
Venue: Charles Sturt University, 8 Tony McGrane Place, Dubbo
Sponsor: Business DNA, NAB & Dubbo Chamber of Commerce & Industry
Guest Speaker: Workshop 1 - 26th September Workshop 2 - 24th October
Price: Free
Details
---
These workshops will focus on giving you ideas to manage the impact of drought and change.

We will be looking at new developments in our region, sharing a top 10 checklist for financial success and how to utilise your working capital among many other topics.
Check out all the details below.
Whilst this is a free event, your attendance must be registered for catering purposes by visiting: