FOUNDX (presented by Crowe Horwath)
FOUNDX (presented by Crowe Horwath)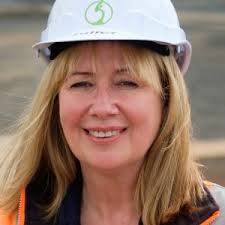 Date: Monday 19 March 2018
Time: 5.30pm
Venue: Explorer's Café, Charles Sturt University, 8 Tony McGrane Place.
Sponsor: Crowe Horwath (part of Findex)
Guest Speaker: Juliet Duffy - Regional EnviroScience
Price: Free RSVP: Friday 16th March ** http://marketing.crowehorwath.com.au/sign-up-2
Details
---
Juliet Duffy is a local trailblazer who knows what it takes to start and scale a business in a niche market.
Juliet is the Founding Director of one of Dubbo's most successful startups, Regional EnviroScience. The business was recently listed on the Australian Financial Review's Fast 100 companies for 2017.
Regional EnviroScience is as an occupational and environmental hygiene consultancy, specialising in asbestos, pollution incidents, meth lab clean-ups, contaminated sites and air and water monitoring. The business is based in four strategic locations across regional New South Wales and Queensland.
Juliet is also a strong advocate for women in STEM — science, technology, engineering and maths.
On top of all of this, Juliet was very recently announced as the winner of the 2018 Rex Regional Woman of the Year.
RSVP's essential for catering. Visit http://marketing.crowehorwath.com.au/sign-up-2