How To Reopen Your Business After COVID-19
How To Reopen Your Business After COVID-19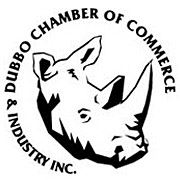 Date: Wednesday 03 June 2020
Time: 8am - 8:30am
Venue: Online Zoom Meeting
Guest Speaker: Dubbo Chamber of Commerce
Price: Free RSVP: Tuesday 2nd June 2020
Details
---
Join The Dubbo Chamber of Commerce for a brief discussion on ways to prepare yourself and your business for reopening after COVID-19.
The pandemic has fundamentally shifted the way many industries function, and 'business as usual' may no longer exist. So even if you aren't able to reopen your business yet, there are plenty of things you can do now to ensure you're prepared when the time comes, such as reviewing your strategy.
This is a FREE event! Please contact executiveofficer@dubbochamber.com.au to register your interest and we will send you a link to join in.