Managing your business through uncertainty - Business DNA
Managing your business through uncertainty - Business DNA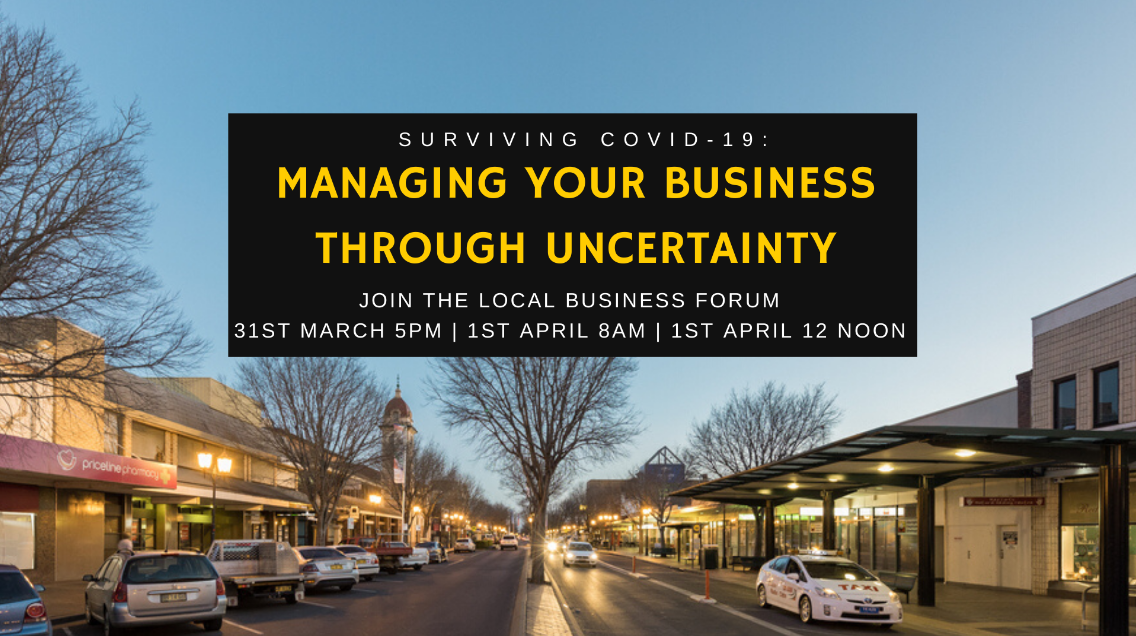 Date: Monday 30 March 2020
Time: 5pm
Venue: Online Webinar
Price: Free
Details
---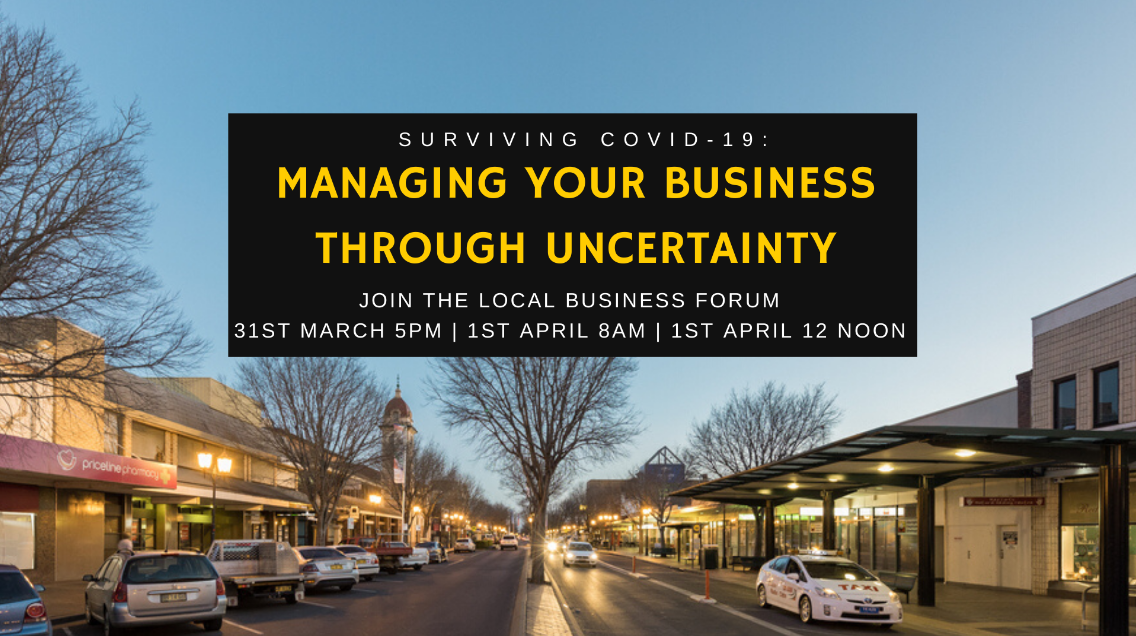 Making good business decisions has never been harder. Supply chains are impacted.
The pressure to keep workers employed is real. Cash flow is a mounting stressor. Conditions continue to fluctuate and nothing is certain.
If you own or manage a business, please join this 30 minute forum to discuss some of
the practical issues and hard decisions many businesses currently face:
How COVID19 is affecting business
What other businesses are doing to remain viable
How you can adapt, evolve and thrive in business
How to know if / when to cut your losses - and plan for what next
Planning for the next step
Pick a time that suits and Ctrl+ click on the link below to register:
WEDNESDAY 1 April 2020 - 12 noon
Once registered you'll receive a free guide, How to Plan for a Worst Case Scenario.
Business DNA is offering follow up assistance free of charge to any attendee who needs practical support
in planning for the future of their business after the forum.
If you know someone in business who could benefit from this information, please forward to them.
P: 0268 845 888
E: solutions@businessdna.digital
Level 1, 48-50 Church Street
PO Box 273, DUBBO, NSW, 2830