Real Estate Update Breakfast
Chamber Breakfast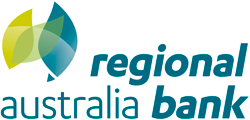 Date: Wednesday 04 September 2019
Time: 7am
Venue: The Gallery (Western Plains Culture Centre)
Sponsor: Regional Australia Bank
Guest Speaker: Matthew Ward (Aspect Buyers Agent) and Adam Wells (REI NSW - Orana)
Price: Chamber Members: $33, Non-Member: $49

Details
---
With the Dubbo real estate market heating up as we enter the spring period, now is a great time to get an understanding of where the market currently sits, where it's been, and where it's heading.
We'll be presenting two local real estate experts, as well as the team from Regional Australia Bank to discuss their current offering to the market.
Matthew Ward
Matthew is a Licensed Real Estate Agent and registered Valuer with over 20 years experience and a founding director of Aspect Buyers Agency.Matthew undertakes property acquisitions and consultancy across all sectors of the property industry including Residential, Rural Lifestyle, Agricultural, Commercial and Industrial properties throughout regional NSW, and nationwide through his extensive industry network.

His previous roles involved 11 years as Senior Valuer across Sydney and Regional NSW, three years in London, England with Knight Frank LLP in development advisory, and the past 6 years focusing solely on acting in property acquisitions, now totalling over a quarter of a billion dollars in combined value.

Matthew holds a Bachelor of Commerce (Property Economics) from the University of Western Sydney, Hawkesbury, an associate membership with the Australian Property Institute, is a Member of the Royal Institute of Charter Surveyors London, England, and a Member and former treasurer of the Real Estate Buyer's Agents Association of Australia.


Adam Wells

Adam joined Elders in 2014, bringing with him a prolific sales and customer service background as well as an energy and enthusiasm to assist all customers in any way possible. Adam grew up locally and has been involved in local sporting clubs and teams from a young age. He continues to stay active within the sporting community by playing senior cricket in Dubbo and spending time with his young family is a real joy of his.
Adam joined the Real Estate Institute in 2014 when he started with Elders Real Estate and took steps immediately to get involved, the first step which was winning the 2015 NSW novice auctioneers competition for the Orana Division. The following years he organised and ran the local competitions.
The last 1-2 years have seen Adam step into the role of spokesman and assisting Bob Berry with liasing with Dubbo Regional Council and other relevant groups. When Bob stood down from his role in June 2018 Adam was appointed Chairperson of the Orana Division and his goal and objective within this role is to continue to speak for an on behalf of buyers, landholders, sellers, developers and the like to continue the great work done before him by the likes of Bob McKeown, Kim Hamilton, Rodney Crowfoot, Graeme Stapleton and Bob Berry.