Reinvent Your Business In Troubled Times
Reinvent Your Business In Troubled Times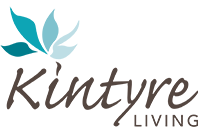 Date: Wednesday 15 April 2020
Time: 9:30am - 12:30pm
Venue: Live Webinar
Guest Speaker: Dinesh De Silva - Founder of NetStripes
Price: Free
Details
---
In light of the current situation caused by COVID-19 and to ensure the safety of attendees, our events will be run as LIVE Webinars until further notice.

This is a must attend program on how to reinvent your business during these troubled times. We will help you empower your business to overcome disruption and discover hidden opportunities to reinvent it for survival, growth and success.
Date & Time:
Wed, 15th April 2020, Thu, 30th April 2020 & Fri, 15th May 2020
9:30am to 12:30pm (AEDT)
NOTE: After registering, you will receive a confirmation email about joining the webinar.
What you'll learn:
The 2 most important factors to consider and build strategies and capability
Strategies to protect your cash flow
Delivering your service in more unique and innovative ways that meet your customers needs
How to build the right Digital Marketing Infrastructure that delivers business results in times of crisis and in the years to come
Innovation Options for Service Delivery and customer intimacy for Small and Medium Business Owners
Success Stories and Lessons of Small Business Innovation
The two principles of Digital Marketing for business results
Building online success - The process every business must follow
Learn how to thrive during Covid-19 by making your website the face of your business
Social Media Marketing in 2020 – Tips and Tricks
6 Digital Traps every business must avoid
We will help you find ways to empower your business to overcome business disruption by reinventing it for survival, growth and success. This webinar is a great way to start.
If you would like to learn more about us or have any questions, feel free to contact us at bc@netstripes.com |1300 108 880
https://www.netstripes.com/product/reinvent-your-business-in-troubled-times-live-webinar-15th-april-2020/