Small Business Month - Research, Plan, Do
Small Business Month - Research, Plan, Do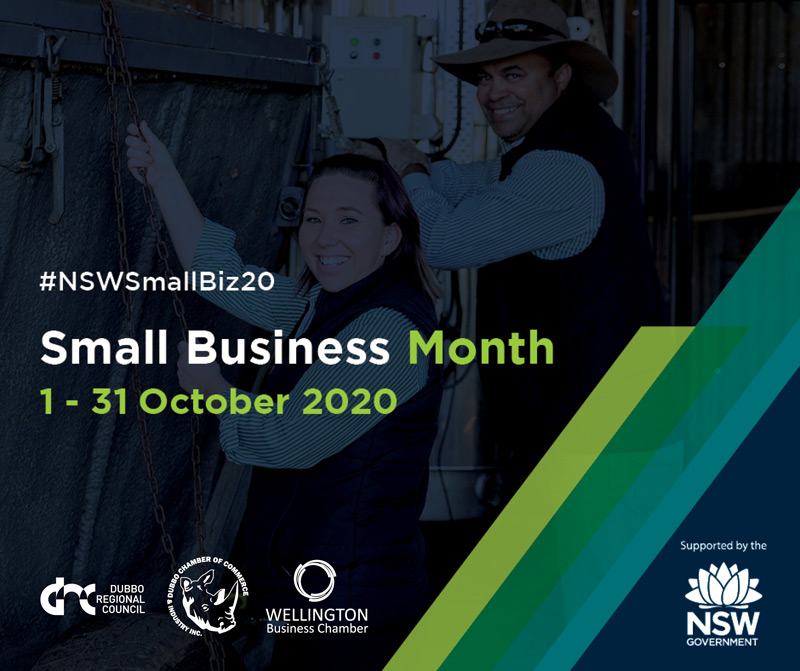 Date: Monday 19 October 2020
Time: Dubbo - 7am (Hospitality) OR 5:30pm (Retail) | Wellington - 5:30pm
Venue: Dubbo - DRTCC | Wellington - Wellington Civic Centre
Sponsor: Dubbo Chamber of Commerce partnering with Dubbo Regional Council & Wellington Business Chamber
Guest Speaker: Charles Bowie
Price: Free RSVP: Monday 19th October 2020
Details
---
Dubbo Chamber of Commerce in partnership with the Dubbo Regional Council and Wellington Business Chamber will deliver a series of three workshops as part of Small Business Month 2020. Presented by Charles Bowie who brings 25 years' experience in the Fresh, Retailer Assistance and Gourmet Food Market at all levels from day to day operations to buying and senior management. The free workshop series will provide hospitality and retail businesses with practical advice to assist them to navigate the next twelve months, including:
COVID-19 learnings
Current best practice
Boost revenue: identifying additional, sustainable revenue streams
Number crunching: maintaining profitability and managing cash flow during disruption
Community: collaboration with like-minded business
Marketing: building an online presence to boost sales through effective local engagement.
Save the date: Wellington – Tuesday 20 October 2020, 5.30pm
Dubbo – Wednesday 21 October 2020, 7am – hospitality and 5.30pm – retail
Capacity: 25 participants per workshop with a maximum of two attendees from each registered business.
Use the form below to register for the Small Business Month - Research, Plan, Do events in Dubbo.
PLEASE NOTE: These events have a strict maximum attendance of 25 participants for each event. If this maximum is reached prior to your submission we will unfortunately need to revoke your registration. We apologise for any inconvenience this may cause.