Dubbo Chamber of Commerce
Welcome to your Dubbo Chamber Newsletter
Thanks to everyone that voted for the Rhino's People's Choice Awards this year. We had over 2,000 submissions online - and even more again done via the entry forms. Huge thanks to Toni, Rick, Kathryn and the other board members who have been counting them up.
Today we are announcing that tickets are now available for the Rhino's Cocktail Night where we will announce all of the finalists. See details below.
This week we are announcing two great new benefits for Dubbo Chamber Members, one with NRMA Business Motoring and another with TAFE Western. Both of these come from our alliance with the NSW Business Chamber - visit their website for a whole host of services and benefits they can offer to Dubbo Chamber Members.
NSW Business Chamber have also reported on their latest Business Conditions survey for June 2015. See below for details.
Follow the Dubbo Chamber Facebook Page and Twitter Feed for the latest news about the Chamber and business in Dubbo.
Support Local Businesses & Services - Buy Local in Dubbo
---
Rhino Finalists & Sponsors Cocktail Night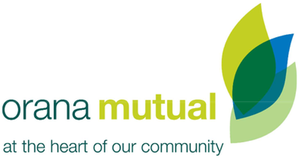 When:
September 23
Where:
Savannah Room - Taronga Western Plains Zoo
Cocktail & canapés:
6:00pm - 7:15pm
Zoo Gates will be manned until 6:30pm, otherwise call the after hours phone.
Finalists announced
7:15pm - 8:45pm
Another round of canapés afterwards.
Event concludes:
9:15pm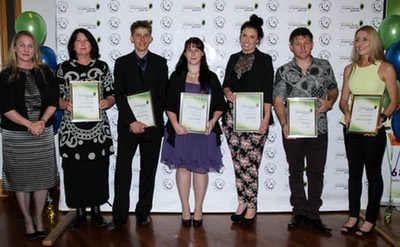 Find out if you or your business is a finalist in the Orana Mutual 2015 Dubbo Chamber of Commerce Rhino Awards by attending this years' Cocktail Night!
2015 is a particularly exciting year we as celebrate 20 years of business excellence in our region. Be a part of Dubbo's history as we showcase and celebrate local businesses. Canapés, cocktails and entertainment will be provided on the night.
For any questions about the night, please contact Toni Beatty executiveofficer@dubbochamber.com.au or 0457 844 883 or Kathryn Taylor on kathryn@emsgp.com.au or 0400 471 648.
We look forward to seeing you there!
Book Now: Dubbo Chamber Events
---
Recent New Chamber Members 2015
Some more new members that have joined the Chamber recently.
Rex Regional Express
Bert Wrigley Irrigation
Skin Corrective Centre
Greeneps Chamber Business Directory
Beautiful Image
Dubbo City Welding
Church St Cafe
Specialized Electrical
Welcome to them all - please support your fellow members and local Dubbo businesses.
---
Short Notes:
Graffiti Removal Day - Help Clean Up Dubbo
Graffiti vandalism costs NSW over $100 million dollars each year. The NSW Government is committed to reducing graffiti vandalism by encouraging local communities to get involved in the removal and prevention of graffiti. To support this goal the NSW Government has established a state wide graffiti removal and prevention day known as "Graffiti Removal Day."
October 18 - More information on website.
---
Members Events & Promotions
---
Christine's Touch of Beauty - Exclusive Napoleon Perdis VIP Night.
This event focuses on, latest trends and fashion looks. Learn how to apply makeup like the pros. Book now for this exclusive event with a Napoleon Perdis Event Makeup Artist. $70 redeemable (on Napoleon Perdis products) ($30 deposit)

Tuesday, 15th September.
Places are limited - to book call 6884 2888
---
Regional Express (Rex) announce Dubbo - Cobar services.
The Regional Express (Rex) Group has announced that Rex subsidiary, Air Link, will commence Regular Public Transport (RPT) air services between Cobar and Dubbo.
Air Link already operates RPT services with its 18 seat Beech 1900D aircraft on the Dubbo to Sydney route in conjunction with Rex, which together provide up to 6 return daily flights between Dubbo and Sydney.
All Air Link flights between Cobar and Dubbo will connect with Rex and Air Link services between Dubbo and Sydney which will provide Cobar and the surrounding region with convenient and timely connections for travel between Cobar to Sydney.
REX-AirLink-Cobar-Schedule 706 KB



---
RiverSmart's Macquarie River Program listed as 2015 Australian River Prize finalist.
Great news for all our supporters and volunteers with the Macquarie RiverSmart program listed as one of three finalists for the prestigious 2015 Australian River Prize with the winner to be announced at the gala dinner at the International River Symposium in Brisbane on 22 September. We are of course very proud to be recognised in this way.
More information and media releases on the RiverSmart website.
---
Leading Edge Computers Dubbo - Upcoming Apple Events.
iPad in Education for Parents
Kids these days are 10 steps ahead when it comes to technology. Our iPad for parents session's are designed to allow you to build confidence, and knowledge about how the iPad is being used in an education environment, and how with the help of parental controls, find my iPad you can secure the iPad. Thursday, October 15
iPad in Business
Featuring a powerful platform for applications, iPad is ready for work-right out of the box. From business-specific apps to deployment and security, discover how iPad is changing the way people work. Friday, October 16
---
TAFE Western - Access to Workforce Training funding.
TAFE Western would like to offer members of the Dubbo Chamber of Commerce an opportunity to access funding for a range of training needs that lead to a partial national qualification.
Workforce training areas include:
Business Skills
Civil Construction
Compliance
Hospitality
Management & Leadership
Information Technology Skills
Trade Skills
Work Health & Safety
Courses can be tailored to meet the needs of employers with a wide range of nationally recognised course options available.
Contact TAFE Western to arrange a workforce training consultation and take advantage of this funding which is only available until December 2015. Download our PDF for more details and contact information.
TAFE Western Workforce Training 2015 499 KB



---
NSW Business Chamber
All Dubbo Chamber of Commerce members get affiliate membership with NSW BC at no extra cost.
NSW Business Chamber and NRMA Business Motoring - new offer for Dubbo Chamber Members
Beyond the office, shop front and factory floor, there is a world of business relying on their business fleet whether its commuting, delivering or travelling.
It can be fraught with risk, uncertainty and cost, but NSW Business Chamber members can now opt-in to a complementary affiliate membership with NRMA Business Motoring.
A complement to your existing NSW Business Chamber Membership, NRMA Business Motoring Affiliate membership will extend your current business advice and assistance to include expert advice covering vehicle purchases, ownership, maintenance and discounts.
Access to a full list of NRMA Business Motoring Affiliate benefits here.
Business Conditions Survey - June 2015 Results
Businesses reported improvements in almost all key indicators in June 2015, with only their assessment of the performance of the NSW economy dipping over the last three months.
Fewer NSW businesses reported that operating costs had increased over the last three months - the first drop in the proportion of businesses reporting cost increases since June 2014.
NSW Business Chamber - June 2015 - Full Results
Upcoming NSW BC Webinars
| Date | Webinar |
| --- | --- |
| Sept.15 | Creating a mentally healthy workplace |
| Sept.17 | How to make your website deliver profit. |
| Sept.23 | Benchmarked for success - what makes a successful tourism operator? |
| Oct.7 | Stress and Resilience |
| Oct.14 | Unified business performance management |
| Oct.16 | What is Sustainability? Is Sustainability important for small to medium |
| Oct.17 | 15 reasons you should think about online marketing |
| Oct.27 | Know your value proposition - Mastering business introductions |
| NSWBC | More info & registration |
---
Dubbo Chamber Business Event Calendar - Save The Dates
| Date | Dubbo Event |
| --- | --- |
| Sept.23 | Rhino Sponsors & Finalists Night |
| Oct.23 | Rhino Awards Gala Night |
| Oct.24 | DREAM Festival Oct 16–24 |
| Nov | Chamber Breakfast - Gold Rhino Winner |
| Dec | Chamber Presidents Xmas Drinks |
*More info on the Dubbo Chamber Business Events Calendar
Got something to promote to Dubbo Chamber Members?
All Dubbo Chamber members can have up to three free mentions in our Newsletter during the year.
The Dubbo Chamber Newsletter has a subscription base of 600+ and growing.
Please provide the written copy, 75–100 words max. Plus relevant details such as Date, Time, Pricing, URL etc. Please don't send in a graphic that we need to spend time typing out. We can link to your website, Facebook event page etc, so we don't need every single detail for the newsletter.
Please allow a minimum of 21 days for events, promotions etc.
---
Join the Dubbo Chamber of Commerce & Industry Inc.
Have you renewed your Dubbo Chamber Membership for 2015 - or still thinking about joining?
Contact our members services officer, Toni Beatty, to discuss joining the Dubbo Chamber.
Have you or your business changed your contact information recently? Check our Members Directory to make sure your info is up to date. Contact Toni Beatty with any changes.
---
#DubboChamber
The Dubbo Chamber of Commerce and Industry Newsletter is published twice a month, around the 2nd and 4th Wednesday.
Follow the Dubbo Chamber Facebook Page and Twitter Feed for the latest news about the Chamber and business in Dubbo.
Michael Quinn - DCoC Website & Newsletter Editor
2015/16 September 11. everything changes
---
Copyright Dubbo Chamber of Commerce & Industry Inc.
Feel free to share this information, but please credit DCoC and link to our website.