Dubbo Chamber Board & Committees - 2016
Matt Wright
President
Committees: Breakfast, EDAC, Membership, Rhinos
Matt is currently the principle of Choice Home Loans, a local award winning mortgage broking company which has been in operation for just on 10 years. Matt is also a "Platinum Broker" with Choice, which places him in the top 10% of Choice loan writers nationally.
Prior to this, Matt was employed by the NAB in varying roles in regional NSW locations over a 10 year period. He currently holds a Diploma in Financial Services (Finance/Mortgage Broking Management) as well as a Diploma in Financial Planning.
Matt believes that businesses have a certain level of corporate social responsibility to give back to the community in which they operate, especially those business located within a regional location.
He is married with 3 young children, and in his "spare time", Matt enjoys spending time at the gym, touch footy and paddling down the Macquarie.
---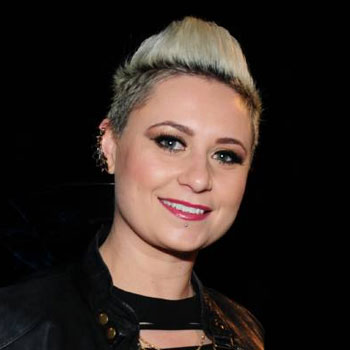 Kerrieanne Nichols
Senior Vice President
Committees: Membership, Rhinos
Kerrieanne Nichols is the owner of the Quality Inn, a motel in need of a lot of TLC when she and her partner, Carolyn Rowe, moved to Dubbo nearly two years ago to operate the "worst motel in Dubbo". Rising to the challenge, an undisclosed amount has been outlaid in a wide ranging refurbishment to raise the standard of the property to a level which its name indicates.
Kerrieanne and Carolyn literally started from scratch. In the early days they did everything – "you name it, we did it" Their hard work and the quality of their staff – "they are gold to us" – has paid off in guests and repeat business in occupancy and patronage of the Reflections restaurant. The popularity of the property has been built on the experience which the partners gained after many years' experience in motels in Orange, Mudgee, Moree and Lithgow.
Prior to her entry to the tourism sector, Kerrieanne commenced her business career as a professional make-up artist in Orange, participation in Sydney Fashion Week, a stint in David Jones, plus as an extra in a variety of commercials, TV shows, such as, Home and Away, Packed to the Rafters and even a zombie movie.
Kerrieanne loves Dubbo and the potential of the city with an aim of contributing to raising the standard of the region's accommodation and hospitality sector, particularly through the chamber. Packed to the Rafters could well be her aim for the city and the motel.
---
John Southwell
Vice President
Committees: Breakfast, EDAC, Membership
John Southwell brings to Chamber a background that includes marketing, executive and senior level management. This background includes human resources, manufacturing, counselling and people development in government, private enterprise and not for profit. In 2003, John established Coachwell Australia. John is a Certified Graduate of CoachU and holds the designation of Professional Certified Coach as well as a Master of Arts degree obtained in Boston USA in 1989.
In addition to professional coaching, John is a registered trainer of the Coaching Clinic and provides a range of tailor made leadership development programs for senior executives, managers and supervisors.
John looks forward to serving Chamber in ways that will enhance business in the region.
---
Christine Austin
Secretary
Committees: Membership, Rhinos, Women in Business
Christine is the owner of Touch of Beauty and has joined Dubbo Chamber for the exchange of ideas, knowledge and experience and to lobby on issues affecting Dubbo's Business Community and particularly women in business.
---
Michael McKenna
Treasurer & Finance, Public Officer
Committees: Membership, Marketing/Promotion, Golf Day
---
Danny Hile
Committees: Membership, Marketing/Promotion
---
Alex McCormack
Committees: EDAC, Membership, Golf Day
Alex has worked for the Commonwealth Bank for 20 Years, the last 12 in Dubbo working within their Business Banking Area. Alex has worked with all levels of business with their finance and banking requirements. He is currently a Senior Corporate Relationship Executive with the Bank managing high value clients in Dubbo and surrounding areas.
Alex studied accounting prior to working with the Bank which has given him a sound financial background.
Alex is a past member of Apex and is active within the Dubbo Golf Club.
---
Craig McLeod
Committees: EDAC, Membership, Rhinos
---
---
---
---
Toni Beatty
Membership Officer
Committees: Breakfast, Membership, Rhinos, Women in Business, Golf Day
The EO's responsibilities include reporting to the Chamber Board; managing the operations of the Chamber; membership needs and requirements; increasing and maintaining membership; facilitating events and network initiatives.
Toni joined the Dubbo Chamber as Executive Officer in April 2012. Toni is a Dubbo local who has been involved in her family business for the last 15 years. She has extensive experience in office administration and customer service. Being a local, Toni has a great affinity with Dubbo and its business community and is looking forward to working with the Chamber to help it grow its business.
---
Our Sub-Committees
The Dubbo Chamber consists of several sub-committees, this allows the Board to effectively focus on the varied activities of the Chamber. Each year when a new Board is elected, Board members may nominate for the various committees.
Non-board members are encouraged to join our sub-committees. If you are interested in joining a sub-committee please contact the Chamber office for further information.
Rhinos Committee
TBA
Women in Business Committee
TBA
Golf Challenge Committee
Alex McCormack