Dubbo Chamber of Commerce
Welcome to your Dubbo Chamber Newsletter
Telstra CEO our next Chamber ASX200 Breakfast speaker.
Rhino Award Finalists announced.
NSW BC holding free Workplace Update workshop in Dubbo.
see below for details and more
Please note that our previously scheduled November breakfast with the 2016 Gold Rhino Winner is now scheduled for Feb 2017. In November we will be welcoming motivational speaker, Chris Helder - more information soon.
Support Local Businesses & Services - Buy Local in Dubbo
---
Recent New Chamber Members 2016
Some more new members that have joined the Chamber recently.
Opportunity Hub
Slater & Gordon
Optex Eyewear
Zumba With Tracy
Work Pack Group
Welcome to them all - please support your fellow members and local Dubbo businesses.
---
Chamber Breakfast: Telstra CEO - Andrew Penn

Sponsor:
Telstra Central West Business Centre
Guest Speaker:
Telstra CEO - Andrew Penn
Venue:
Savannah Room - TWPZ
Date:
5th October
Dubbo Chamber 2016 ASX200 CEO Series - Networking Breakfast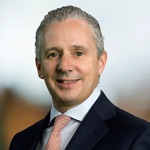 Andrew Penn became Chief Executive Officer on 1 May, 2015 after serving as Telstra's Chief Financial Officer and Group Executive International.
Andrew is an experienced senior executive with a career spanning more than 30 years. Prior to joining Telstra, Andrew was with AXA Asia Pacific for 20 years where he held a number of positions including Group Chief Executive (2006–2011), Chief Executive Officer for Australia and New Zealand, Group Chief Financial Officer, Chief Executive for Asia and spent time based in Australia, Hong Kong, Thailand and Indonesia. Under Andrew's leadership AXA built a successful Asian platform, which was sold to its parent company in 2011 for $10.4bn.
In addition to his business activities, Andrew has contributed widely to not-for-profit and community organisations. He is Life Governor and Foundation Board member of Very Special Kids. He is also a member of the Juvenile Diabetes Research Foundation Advisory Council, The Big Issue Advisory Group, and an Amy Gillet Foundation Ambassador.
He is a passionate about the visual arts and supports Telstra's programmes with the National Gallery of Victoria, Museum of Contemporary Art and the National Aboriginal and Torres Strait Islanders Art Award.
Andrew is a fellow of the Chartered Association of Certified Accountants, he has an MBA from Kingston University, London and is a Graduate of Harvard Business School's Advanced Management Program.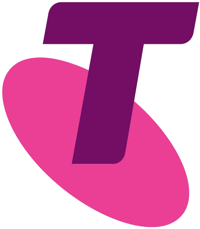 Book Now: Dubbo Chamber Events
---
Regional Australia Bank 2016 Rhino Awards - Finalists Announced
Finalists for this year Regional Australia Bank Rhino Awards were announced last week at our Rhino Awards Cocktail Party. Congratulations to everyone that made the final round - it was a very competitive year with over 100 applications from businesses.
Might be a great idea to visit some of these businesses and see what ideas you can take for your business in 2017?
Winners will be announced at our Gala Night, Friday October 21. Tickets on sale very soon.

Excellence in Small Business *
Sponsored by Crowe Horwath
Mary and Me
The Little Big Dairy Co
Bourke St Butchery
Natalie Bramble Management
Manera Heights Apartments
Excellence in Business * (20+)
Sponsored by Milestone Hotel
Transforce
Real Pet Food Company
Marathon Health
Access Group Training
Best New Business (Baby Rhino)
Sponsored by WIN TV
Marathon Health
Redden & Hansen Real Estate
Tim Morris Podiatry
CSC Church St Cafe
Environmental Sustainability * (Green Rhino)
Sponsored by Dubbo RSL
Transforce
Manera Heights Apartments
Natalie Bramble Management
Carlton House Childcare Centre and Preschool
Presentation and Marketing
Sponsored by Touch of Beauty
Natalie Bramble Management
Transforce
Bourke St Butchery
iKiFit SRL
Dubbo Regional Theatre and Convention Centre
Customer Service
Sponsored by QantasLink
Midwest Foods
Lout Performance
Natalie Bramble Management
Autobarn
Specsavers
Product and / or Service
Sponsored by Access Group Training
Dubbo Area Nursing Service
CSC Church St Cafe
JLE Electrical
Bourke St Butchery
Innovation *
Sponsored by RDA Orana
Mary and Me
OzArk EHM
Been and Cook Pty Ltd
Viatek
Employer of Choice *
Sponsored by Westfund Health Insurance
Real Pet Food Company
The Westhaven Association
Been and Cook Pty Ltd
Shearing Shed Motor Inn
Employee of the Year
Karen Bryon - Real Pet Food Company
Rosalind Dixon - Manera Heights Apartments
Que Etcell - Regand Park Early Childhood Education Centre
Emma Thomas - Mary & Me
Business Ethics *
Sponsored by ESP Accounting
Transforce
Dubbo Landscaping
Fitness Focus Dubbo
Carlton House Childcare Centre and Preschool
Apprentice and Trainee of the Year
Kaleah Crompton - Access Group Training
Brooke Emily Stewart - Dubbo RSL Memorial Club
Jack Browne - Skillset Workforce
Breanne Studd - Skillset Workforce
Workplace Health & Safety *
Sponsored by SafeWork NSW
JLE Electrical
Dubbo RSL Memorial Club
Golden West Holden
Young Entrepreneur * (18 to 35 yrs)
Sponsored by Dubbo Regional Council
Errin Williamson - CSC
Behn Monley - Dubbo Landscaping
Matt Hansen - Redden & Hansen Real Estate
David John Hughes - Mass Nutrition Dubbo
Young Business Executive * (18 to 35 yrs)
Sponsored by Real Pet Food Company
Sheri Carolan - Slater and Gordon Lawyers
Amy Whiteley - Orana Mall
Meg Seaman - Carlton House Childcare Centre and Preschool
Cristen Clark - Fitness Focus
Business Leader * (36+ yrs)
Sponsored by Dubbo Chamber of Commerce
Stephen Fieldus - Transforce
Ann-Maree Hartley - Headspace Dubbo
Natalie Bramble - Natalie Bramble Management
Natasha Comber - Dubbo Regional Council
Community Service Award
Sponsored by Regional Australia Bank
Marathon Health
The Westhaven Association
Titan Macquarie Mud Run
Natalie Bramble Management
People's Choice Award - Dubbo's Favourite Business
Sponsored by 2DU & Zoo FM
Dubbo Park Run
Ginas Pizza
SJ Shooter Real Estate
Mary & Me
People's Choice Award - Service With A Smile
Sponsored by Daily Liberal
David Wilson - Autobarn
Thomas Sienkiewicz - Coles Supermarket
Jimmy Skordalis - Ginas Pizza
Olivia Price - Westhaven Association
People's Choice Award - Dubbo's Favourite Tradie
Sponsored by Mailbox Shoppper
Andrew Teuma - Andrew Teuma Landscaping
Dean Alley - Dean Alley Building
Mick Oriel - Williams Oriel Services
Chris Maghofer - Laser Plumbing
People's Choice Award - Hospitality
Sponsored by Garian Foods
Burge's Burger Bar
Old Bank Restaurant
CSC Church Street Cafe
Dahab Cafe
Winners in the starred * categories receive automatic entry into the 2017 NSW Business Chamber Central West Regional Awards - to be held in Dubbo in May 2017.
---
Short Notes:
Dubbo Regional Council - Event Funding
Dubbo Regional Council is now offering two channels of funding for not-for-profit events held in the Local Government Area. Applications are now open. More information
NSW BC Business Conditions Survey - September 2016
The Survey aims to provide an honest and comprehensive analysis of economic trends, opportunities and challenges for NSW businesses. This helps the Chamber to advocate for a better deal for NSW businesses. Your participation will also give you the chance to win an iPad mini 4. Take the Survey Now
Central West Pride March 2016
The Dubbo Pride Committee is proud to announce the 2nd Pride March, which celebrates and supports the diversity that exists within the Dubbo community and surrounding areas for those that identify as Lesbian, Gay, Bisexual, Transgender, Intersex, Questioning or Asexual (LGBTIQA+). The event also coincides with Mental Health Month, an important nationally recognised event to raise awareness around the mental health issues facing the community.
The event is scheduled to take place on the 8th of October 2016, beginning at 10:30am on the Cnr of Bligh and Bultje Street, and proceeding to Macquarie Lions Park behind the Information Centre where a Community Fun Day will follow. Facebook Event Info
Webinar Replay - How to make the most of your Chamber Membership
A replay of the webinar presented in early September is now available on YouTube.
---
Members Events & Promotions
---
Cruise & Travel Expo - October 15
Travel Counsellors, Kim Rudd & Kara Rushton, are holding a Cruise & Travel Expo at the Western Plains Cultural Centre.
Come and talk to the experts from 11am till 3pm - Saturday, October 15.
River & Ocean Cruising.
Adventure, Luxury and Small Ship Cruises.
Familes - Groups - Couples.
Prize draw - win a Fuji Cruise for 2. Plus free giveaways and specials on the day.
For more information, contact Kim Rudd - 0415 725 814
---
NSW Business Chamber
All Dubbo Chamber of Commerce members get affiliate membership with NSW BC at no extra cost.
NSW BC Workplace Update Workshop 2016 - October 19
The NSW Business Chamber Workplace Updates provides business with practical advice to assist navigating you through the complex maze of workplace laws. This is a must attend event for anyone who is responsible for the supervision of employees. Our Workplace Relations experts will discuss the implications for your business of recent decisions and will provide you with an understanding on how to manage workplace risks in your business.
This includes:
Social Media in the workplace and how to deal with it
Performance appraisals and why you should use them
Letters of appointment and why they are necessary
The small business code for unfair dismissal
General protections and workplace rights
Serious misconduct
Absenteeism
Drugs and alcohol in the workplace
This Workplace Update is FREE for all Dubbo Chamber Members.
October 19. 2–4pm. Western Plains Cultural Centre, Dubbo.
RSVP via website or call 13 26 96
Upcoming NSW BC Webinars
| Date | Webinar |
| --- | --- |
| Oct.4 | Powerful strategies to increase your membership |
| Oct.11 | Drugs and Alcohol in the Workplace |
| NSWBC | More info & registration |
---
Dubbo Chamber Business Event Calendar - Save The Dates
| Date | Dubbo Event |
| --- | --- |
| Oct.05 | Chamber Breakfast - Telstra CEO |
| Oct.19 | NSW BC Workplace Update Workshop |
| Oct.21 | Rhino Awards Gala Night |
| Oct.22 | Dubbo DREAM Festival |
| Oct.27 | ARTLANDS Dubbo - October 27–30 |
| Nov.16 | Chamber Breakfast - Motivational Speaker Chris Helder |
| Dec.7 | Chamber ASX200 Breakfast - JB Hi-Fi CEO, Richard Murray |
| Dec.8 | Chamber Presidents Xmas Drinks (TBC) |
| Feb.8 | Chamber Breakfast - 2016 Gold Rhino Winner |
*More info on the Dubbo Chamber Business Events Calendar
Got something to promote to Dubbo Chamber Members?
All Dubbo Chamber members can have up to three free mentions in our Newsletter during the year.
The Dubbo Chamber Newsletter has a subscription base of 600+ and growing.
Please provide the written copy, 75–100 words max. Plus relevant details such as Date, Time, Pricing, URL etc. Please don't send in a graphic that we need to spend time typing out. We can link to your website, Facebook event page etc, so we don't need every single detail for the newsletter.
Please allow a minimum of 21 days for events, promotions etc.
---
Join the Dubbo Chamber of Commerce & Industry Inc.
Have you renewed your Dubbo Chamber Membership for 2016 - or still thinking about joining?
Contact our members services officer, Toni Beatty, to discuss joining the Dubbo Chamber.
Have you or your business changed your contact information recently? Check our Members Directory to make sure your info is up to date. Contact Toni Beatty with any changes.
---
#DubboChamber
The Dubbo Chamber of Commerce and Industry Newsletter is published twice a month, around the 2nd and 4th Wednesday.
Follow the Dubbo Chamber Facebook Page and Twitter Feed for the latest news about the Chamber and business in Dubbo.
Michael Quinn - DCoC Website & Newsletter Editor
2016/18 September 28. ba de ya
---
Copyright Dubbo Chamber of Commerce & Industry Inc.
Feel free to share this information, but please credit DCoC and link to our website.