Dubbo Chamber of Commerce
Welcome to your Dubbo Chamber Newsletter
Lots happening this year already. A great start to our ASX200 CEO Series for this year with 80+ hearing from John Gissing from QantasLink. See below for details on our next breakfast and a Women In Business Lunch.
The new Breakfast Survey format seems to have been a success. You can now access all Surveys from our Survey Page on our website.
Our 2015 AGM was held last week too with about 20–25 people attending. We have elected a new Board for 2015 (details below) and we will be meeting next week for a Strategy and Planning day.
---
Chamber Breakfast: March 4 - Ainsworth Gaming CEO - Daniel Gladstone

Dubbo Chamber 2015 ASX200 CEO Talk Series
Presentations from an outstanding collection of CEO's from some of Australia's leading companies over a networking breakfast.
Danny Gladstone was appointed Chief Executive Officer of Ainsworth Gaming Technology Limited on 5 February 2007.
Prior to this appointment Mr Gladstone held senior positions within the gaming industry over a successful career spaning 35 years. Until recently he was a Director of Konami Australia Pty Ltd, a position he held for ten (10) years.
Mr Gladstone is a highly respected and experienced gaming executive and an active participant in all gaming industry associations. His achievements in the industry were recognised when he was inducted into the Club Managers Association Australia (CMAA) Hall of Fame in 2000.

Book Now: Dubbo Chamber Events
Dubbo Chamber would like to thank Taronga Western Plains Zoo and Dubbo City Council for their assistance with the 2015 CEO Talk Series.
---
Women In Business Lunch: March 12 - John Southwell from Coachwell Australia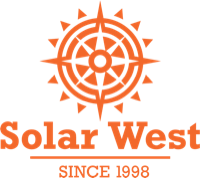 Ladies… What's Your Number?
Would you like to:
Better understand your children, your partner, your work colleagues, yourself?
Gain a clearer understanding of your relationships and discover why some people are annoying to you and others easy to warm to?
Have an increased awareness of the affects of personalities on business?
Here is an opportunity to discover why you:
Feel the way you do
Think the way you do
Behave the way you do in order to fit into the world, be accepted and make a mark on life.
What are they saying about this?
"I have learned through this awareness that I can't change anyone. It is when I change that people change towards me." (Jim, Dubbo)
"I have gained so much confidence through understanding myself better which has led me to make a significant career change." (Brian, Dubbo)
"Knowing my personality has highlighted for me those behaviour patterns that are helpful and those that are destructive. John has enabled me to put the spotlight on these and make appropriate choices in managing my business. (Katie, Mudgee)
Our first WIB lunch speaker for 2015 is a male! One of only 155 Professional Certified Coaches in Australia, John Southwell (MA Boston) has successfully applied this personality identification process with clients over many years. John stresses that, "self awareness is key to all aspects of life." Come and hear John show you how you can learn about discovering what box you are in but more importantly how to get out of it.

Book Now: Dubbo Chamber Events
---
Dubbo Chamber Board for 2015
The Dubbo Chamber of Commerce & Industry Inc. held its 2015 AGM last week on February 9. Among other things discussed was the election of new Board members and executive team for 2015.
Dubbo Chamber Board 2015
Matt Wright (President)
Choice Home Loans
Megan Dixon (Senior Vice President)
Seed Business Solutions
Kevin Saul (Vice President)
Western Plains Automotive
Scott Christian (Treasurer)
Boyce Accountants
Helen Bassett
Solar West Dubbo
Red Dwyer
Westbiz Services
Lucinda Hawkins
ANZ Agribusiness
Richard Lidner
Countryman Motor Inn
Alex McCormack
Commonwealth Bank Regional & Agribusiness
Kerrieanne Nichols
Quality Inn Dubbo International
Michael Quinn
AusClicks Website Services
Kathryn Taylor
EMS Group
John Southwell
Coachwell Australia
Sarah Stanford
RDA Orana
Good luck to the new team for 2015 - hope we do great things. Thanks to all those who contributed in 2014.
The Board will be meeting next week to discuss the Strategy Plan for 2015 and beyond. Plus we will be allocating portfolios and committees. If you are interested in assisting on any of the sub-committees (you don't need to be a Board member to help out), please let one of the Board members or Toni Beatty (our Membership Officer) know.
We also still have room for one more full time Board Member - max is 15. If you're interested, please contact Matt. Our Secretary position is TBA but we hope to sort that out next week too.
---
2015 Dubbo Chamber Members & Breakfast Survey - LAST WEEK
How did the Chamber and Board do in 2014? Got any ideas for 2015 and beyond? Or did you attend last weeks Breakfast and would still like to leave some feedback? These will both be closing soon. So far we have had some great feedback - but we need more. Now is the time to comment, in writing.
We now have a Survey Page set up on the website as a launching place for all our surveys going forward. Just visit it and complete the survey you wish.
Submissions can be anonymous (no email needed at all) and we will publish the results in March.
---
Short Notes:
Dubbo Zirconia Project Review Update
Back in November 2014, the NSW Government held a review into the proposed Dubbo Zirconia Project. See also Alkane Project Page. Dubbo Chamber submitted a proposal and presented at the review. The review has now been finalised and you can review the submissions and findings here.
Dubbo Events Network The next meeting of the Dubbo Events Network will be held at 5.30pm on Tuesday 3 March in Council's Conference Room West, and is open to anyone who has an interest in events in Dubbo. Contact Lana Willetts for details.
---
Members Events & Promotions
---
Coachwell Australia Coaching Clinic
John Southwell is holding a Weekend Coaching Clinic, 28 February –1 March 2015. There are a few limited places available.
In business, managing and supervising staff is widely identified as a major challenge. This two-day leadership development program equips managers, executives and supervisors at all levels with highly effective coaching techniques to bring out the best in their staff. Skills learned and practiced over the two days can be applied immediately back on the job.
Participants receive their own comprehensive workbook and related material as well as an internationally recognised Coaching Certificate. The event is fully catered.
Registrations close Monday February 23, 2015.
Location: Dubbo
Investment $1,265 per participant.
Registration: John Southwell MA (Boston), Professional Certified Coach and Licensed Coaching Clinic Facilitator.
Ph. 0418 681 183, E. john@coachwell.com.a;
---
Waste Less, Recycle More - Free Business Breakfast - 3rd March
This workshop will assist companies to:
Identify real opportunities to divert waste timber, metals, rubber and organic matter from landfill.
Understand the financial benefits of Industrial Ecology.
Network with other local local businesses for opportunities to partner in waste reduction and recycling.
To register for this free breakfast, contact Maria Kamper on 6330 1400, or email events@skillset.com.au
---
EmbroidMe Dubbo - Your Promotional Marketing Partner
Whether you are a sole trader or a larger business, a sports team, club or school, we can help your business get noticed.
We are a one-stop shop for ALL embroidery, direct to garment and vinyl printing as well as promotional needs, using top quality products and the latest technology, with a quick turnaround.
So, visit our showroom and see our top-quality items, such as shirts, polos, jackets, polar fleece tops and vests, caps, beanies, drink bottles, bags, name badges, fridge/car magnets, pens, golf giveaways, umbrellas, mouse mats, coffee mugs – ANYTHING. .We can supply and decorate them.
225 Darling Street, Dubbo. sales@embroidmedubbo.com.au P: 6885 6155
---
NSW Business Chamber
All Dubbo Chamber of Commerce members get affiliate membership with NSW BC at no extra cost.
India - Current Investment & Trade Perspectives
The Central West Orana NSW Business Chamber is pleased to be partnering with the Consulate General of India Sydney to welcome Indian Consul General, Mr Sunjay Sudhir to the Central West Region.
We will host Mr Sudhir and his delegation at an informal luncheon on Friday, 27 February 2015 and invite you to join us to further the discussion around trade relations with India.
This is an unprecedented opportunity to meet with the Indian delegation and we look forward to your attendance at this NSW Business Chamber event. There is no charge to attend.
10am for 10:30am, followed by lunch and networking. Orange Ex-Services Club, 231 Anson St, Orange.
RSVP by Monday, 23rd Feb. Please advise name of attendees.
Upcoming NSW BC Webinars
| Date | Webinar |
| --- | --- |
| Feb.24 | Business Awards: Tips for planning & writing a winning entry |
| Feb.26 | Workforce Productivity Solutions for Aged Care Service Providers |
| Feb.26 | Developing people managers for staff engagement |
| Mar.5 | HR in the 21st Century |
| Mar.5 | The practical answer to solving your risk management woes |
| Mar.12 | The essential sales strategy for a flat economy - what you must change to succeed |
| Mar.13 | Workforce Productivity Solutions for Aged Care Service Providers |
| Mar.17 | Workforce Productivity Solutions for Road Transport and Freight Providers |
| NSWBC | More info & registration |
---
Dubbo Chamber Business Event Calendar - Save The Dates
| Date | Dubbo Event |
| --- | --- |
| Mar.4 | Chamber CEO Breakfast - Ainsworth Gaming Technology CEO, Daniel Gladstone |
| Mar.12 | Women In Business Lunch - Coachwell Australia |
| Mar.18 | Chamber CEO Breakfast - Bega Cheese Executive Chairman, Barry Irvine |
| Mar.28 | NSW State Election |
| Apr.1 | Chamber CEO Breakfast - Tabcorp Holdings CEO, David Attenborough |
| Apr.15 | Chamber CEO Breakfast - Fairfax Media CEO, Greg Hywood |
| May.1 | Bob Berry Real Estate Dubbo Chamber Golf Day |
| May.3 | Dundullimal Homestead Garden & Expo |
| May.15 | Dubbo Annual Show (May 15–17) |
| May.20 | Chamber CEO Breakfast - SCA Properties Group CEO, Anthony Mellowes |
| June.4 | Chamber CEO Breakfast - Woolworths Ltd CEO, Grant O'Brien |
*More info on the Dubbo Chamber Business Events Calendar
Got something to promote to Dubbo Chamber Members?
All Dubbo Chamber members can have up to three free mentions in our Newsletter during the year.
The Dubbo Chamber Newsletter has a subscription base of 500+ and growing.
Please provide the written copy, 75–100 words max. Plus relevant details such as Date, Time, Pricing, URL etc. Please don't send in a graphic that we need to spend time typing out. We can link to your website, Facebook event page etc, so we don't need every single detail for the newsletter.
Please allow a minimum of 21 days for events, promotions etc.
---
Join the Dubbo Chamber of Commerce & Industry Inc.
Have you renewed your Dubbo Chamber Membership for 2015 - or still thinking about joining?
Contact our members services officer, Toni Beatty, to discuss joining the Dubbo Chamber.
---
#DubboChamber
The Dubbo Chamber of Commerce and Industry Newsletter is published twice a month around the 2nd and 4th Wednesday.
Follow the Dubbo Chamber Facebook Page and Twitter Feed for the latest news about the Chamber and business in Dubbo.
Michael Quinn - DCoC Website Manager & Newsletter Editor
2015/3 February 19. leaves are falling already
---
Copyright Dubbo Chamber of Commerce & Industry Inc.
Feel free to share this information, but please credit DCoC and link to our website.