Dubbo Chamber of Commerce
Welcome to your Dubbo Chamber Newsletter
Such a busy week or two - the launch of Ignite Dubbo, Qantas CEO Alan Joyce in Dubbo to launch their Q400 aircraft with new Taronga Western Plains Zoo Dubbo livery, our bi-annual Chamber - Council meet up.
And then on Tuesday… we had 100+ businesses for our Breakfast Workshop with Google Australia, plus another 100 businesses visiting our drop-in Workshops during the day to find out more about getting their Dubbo business online. Thanks for all the positive feedback and we will definitely be doing more soon. Start getting your business online at Google My Business.
We also hosted David Attenborough, CEO of Tabcorp Holdings at Club Dubbo as the latest in our ASX200 Chamber Breakfast series. Our next speaker is Fairfax Media CEO, Greg Hywood. This will be at Lazy River Estate next Wednesday, April 15.
Looking forward we have our Chamber Golf Day in a few weeks, thanks to Bob Berry Real Estate for sponsoring again this year. Plus it won't be long before we start talking Rhino Awards - the 20th Anniversary this year.
Follow the Dubbo Chamber Facebook Page and Twitter Feed for the latest news about the Chamber and business in Dubbo.
Support Local Businesses & Services - Buy Local in Dubbo
---


Chamber Breakfast: April 15 - Fairfax Media CEO - Greg Hywood

Dubbo Chamber 2015 ASX200 CEO Talk Series
Presentations from an outstanding collection of CEO's from some of Australia's leading companies over a networking breakfast.
Greg Hywood graduated from Monash University in 1975 (Economics) and worked as an economist for GMH Holden before being hired as a cadet journalist for the Fairfax owned, Australian Financial Review. He reported on business and politics for nearly 17 years. In 1980 he won a Walkley Award for a story he broke about the internal operations of Holden.
In the early 1990's he was made editor of the AFR and then promoted to publisher and editor-in-chief. He then moved within Fairfax to become publisher and editor-in-chief of the Sydney Morning Herald and Sun Herald, and then the same roles at The Age.
In 2003 he left Fairfax for a position as Executive Director Policy and Cabinet in the Victorian Government's Department of the Premier, Steve Bracks. Appointed CEO of Tourism Victoria in 2006, and in 2008 he concurrently held the position of Deputy Secretary (Brand, Communications and Tourism) at the Department of Innovation, Industry and Regional Development.
In recent years, Greg has held positions on the Tourism and Transport Forum, the Heart Foundation, the Victorian Major Events Company, and the Deakin University Council.
In 2010, Greg Hywood was appointed an Independent Non-Executive Director of Fairfax media, before being appointed interim CEO in December 2010 after the sudden resignation of CEO Brian McCarthy. In March 2011, Fairfax Media confirmed his appointment as permanent CEO and managing director.

Book Now: Dubbo Chamber Events
Dubbo Chamber would like to thank Taronga Western Plains Zoo and Dubbo City Council for their assistance with the 2015 CEO Talk Series.
---


Bob Berry Real Estate Chamber Golf Day - May 1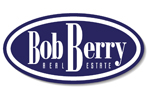 The 2015 Bob Berry Real Estate Dubbo Chamber of Commerce Golf Day is set for Friday, May 1st. 11am checkin, 12 midday shotgun start at the Dubbo Golf Club.
Players can register as individuals or teams of up to four. We will place individuals into teams on the day.
Dubbo Golf Vets will cook a BBQ (meat kindly supplied by ANZ), and there will be a drinks cart available on the day.
Major Prizes on the day include:
4 engraved glass beer mugs for the winners.
Return Air Fares, Dubbo to Sydney (QantasLink).
2x $500 photography packages (ImajenIT)
Golf Umbrellas from ANZ.
Cost is $50 per player and includes round of golf and food after the event.
To attend our Bob Berry Real Estate Golf Day, please register ASAP.
---


Recent New Chamber Members 2015
Some more new members that have joined the Chamber recently.
Commercial Hotel
Bentleys Corporate Recovery
On Target Coaching
Dundullimal Homestead
Brennans Mitre 10
Welcome to them all - please support your fellow members and local Dubbo businesses.
---


Short Notes:
Vanuatu Cyclone Appeal
John Walkom and the Rotary Club of South Dubbo have launched an appeal to raise funds for the people of Vanuatu. Any amount would be greatly appreciated to assist the peoples of Vanuatu in this time of such crisis and devastation. All monies will be delivered directly to the Rotary club in Vanuatu via the Rotary club of South Dubbo. Please consider donating directly to the Vanuatu appeal at any branch of the Orana Credit Union or via EFT directly into the account.
Name of account: Rotary Club of Dubbo South inc VANUATU CYCLONE APPEAL. BSB: 932–000 A/C : 740202
Press Release via Daily Liberal
Centenary of ANZAC Regional Sleep Out
On the eve of April 25, Victoria Park No. 1 Oval will be transformed into a first World War 'experience' to commemorate and mark 100 years since the landing at Anzac Cove in 1915. Sleep under the stars just like the original Anzacs or enjoy the family-friendly entertainment until 9pm and return in the morning for the City's Anzac Day service. Details at Dubbo Website.
Energy Cut - Lower your energy costs and improve your bottom line
Dubbo City Council hosted Jon Dee at a workshop in March at the WPCC in association with Do Something. Jon spoke about his latest book - The 20 Step Guide to Cutting Energy Bills in Your Business. It was a great talk and full of hints and tips you can act on today to simply save money, er, energy. Best of all - anyone can download a free copy. More info at the Energy Cut website.
---
Members Events & Promotions
---
Westfund Health Hero Awards
To be a Westfund Health Hero you don't have to think big. Sometimes it's the little things people do that have a big positive affect on individuals and the community. Activities encouraging community health and well-being, improving mental health, organising local healthy community events, championing local sporting teams, greening up the local school, promoting healthy eating, or raising money for a charity, are all great examples of potential Westfund Health Heroes.
If you think you have what it takes to be a Westfund Heath Hero or know someone that does, then you can nominate online, download a nomination form or drop into your local Westfund branch or Care Centre. Finalists could win $1000 for their favourite local charity, school, sporting or community group and receive a very special hero medallion and recognition at an awards ceremony.
Nominate now at Westfund Heroes Nominations close April 15.
---
Women In Business Mentors - Are You Running Your Own Successful Business?
Do You Want To Give Back and Help Support Emerging Female Business Owners?
You can help women in the Gilgandra region become more skilled in operating their business. Orana Regional Business Enterprise Centre is looking for mentors from Dubbo & Gilgandra to participate in mentoring sessions to help developing businesses in Gilgandra in April / May 2015.
For more information on how you can become a mentor, contact Lorraine at the Orana Regional BEC on 68848155 or email lorraine@bec.net.au
The Women In Business Program is presented as part of the Regional Activation Program through The Office of the NSW Small Business Commissioner in partnership with Gilgandra Shire Council and the Orana Regional BEC.
---
Dubbo Break Thru People Solutions - Employ-Ability Week
Break Thru People Solutions in Dubbo recently held Employ-Ability Week, to encourage awareness and discussion around disability employment.
The key messages were that 1 in 6 working age Australians have a disability of some sort, and these disabilities are often minor and can have very limited impact on the workplace. Businesses that employ more than 6 or 7 people are quite likely to already employ a person with a disability and may not even realise it.
If you are interested in having a discussion about employment assistance, contact David Floyd at Break Thru on 6884 5151.
---


NSW Business Chamber
All Dubbo Chamber of Commerce members get affiliate membership with NSW BC at no extra cost.
Workplace Update Seminar - Dubbo - May 21
Attend this event and find out what's happening and what it all means, and what you can and can't lawfully do.
Modern Awards and changes that are in the pipeline.
The facts about work experience, internships and unpaid work.
Changes to apprentice rates and conditions.
The workers' compensation scheme: how did last year's small business reforms work out and what's proposed for medium-large business.
Public holidays, part day public holidays and local event days.
What the government intends with Single Touch Payroll and its implications for you.
Upcoming NSW BC Webinars
| Date | Webinar |
| --- | --- |
| Apr.14 | Attracting & maintaining an ageing workforce |
| Apr.22 | Get Healthy at Work – good for workers, good for business |
| Apr.30 | Export Growth China |
| May.6 | Unravelling the complexities of modern awards and calculating pay |
| May.6 | The analytical CEO - Thinking the future |
| NSWBC | More info & registration |
---


Dubbo Chamber Business Event Calendar - Save The Dates
| Date | Dubbo Event |
| --- | --- |
| Apr.15 | Chamber CEO Breakfast - Fairfax Media CEO, Greg Hywood |
| Apr.24 | Centenary of ANZAC Regional Sleep Out |
| Apr.25 | ANZAC Day |
| Apr.26 | Dundullimal Homestead - Body Mind Spirit Festival |
| May.1 | Bob Berry Real Estate Dubbo Chamber Golf Day |
| May.1–3 | Dundullimal Homestead Garden & Expo (inc Dinner on May 1) |
| May.15 | Dubbo Annual Show (May 15–17) |
| May.20 | Chamber CEO Breakfast - SCA Properties Group CEO, Anthony Mellowes |
| May.21 | NSW BC Workplace Update Seminar |
| June.4 | Chamber CEO Breakfast - Woolworths Ltd CEO, Grant O'Brien |
| June.5 | Deadline for Ignite Dubbo CBD idea submissions |
*More info on the Dubbo Chamber Business Events Calendar
Got something to promote to Dubbo Chamber Members?
All Dubbo Chamber members can have up to three free mentions in our Newsletter during the year.
The Dubbo Chamber Newsletter has a subscription base of 500+ and growing.
Please provide the written copy, 75–100 words max. Plus relevant details such as Date, Time, Pricing, URL etc. Please don't send in a graphic that we need to spend time typing out. We can link to your website, Facebook event page etc, so we don't need every single detail for the newsletter.
Please allow a minimum of 21 days for events, promotions etc.
---
Join the Dubbo Chamber of Commerce & Industry Inc.
Have you renewed your Dubbo Chamber Membership for 2015 - or still thinking about joining?
Contact our members services officer, Toni Beatty, to discuss joining the Dubbo Chamber.
---
#DubboChamber
The Dubbo Chamber of Commerce and Industry Newsletter is published twice a month, around the 2nd and 4th Wednesday.
Follow the Dubbo Chamber Facebook Page and Twitter Feed for the latest news about the Chamber and business in Dubbo.
Michael Quinn - DCoC Website Manager & Newsletter Editor
2015/7 April 8. hail hail
---
Copyright Dubbo Chamber of Commerce & Industry Inc.
Feel free to share this information, but please credit DCoC and link to our website.