Dubbo Chamber of Commerce
Welcome to your Dubbo Chamber Newsletter
A bit late with the Newsletter this week but we have lots of information for you. News about the NBN construction launch in Dubbo, Dubbo business finalists in the Central West Orana awards, and lots more.
Next Friday (May 1) is our 2015 Bob Berry Real Estate Chamber Golf Day. Always a fun day so please sign up as teams or individuals asap. Thanks to Bob Berry Real Estate and all our hole sponsors who we have been featuring on Facebook this week and next.
Last week we hosted Greg Hywood, CEO of Fairfax Media at Lazy River Estate as the latest in our ASX200 Chamber Breakfast series. Our next speaker is SCA Property Group CEO, Anthony Mellowes. This will be at Savannah Room, TWPZ on May 20.
Follow the Dubbo Chamber Facebook Page and Twitter Feed for the latest news about the Chamber and business in Dubbo.
Lest We Forget
---
Bob Berry Real Estate Chamber Golf Day - May 1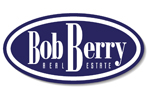 The 2015 Bob Berry Real Estate Dubbo Chamber of Commerce Golf Day is set for next Friday, May 1st. 11am checkin, 12 midday shotgun start at the Dubbo Golf Club.
Players can register as individuals or teams of up to four. We will place individuals into teams on the day.
Dubbo Golf Vets will cook a BBQ (meat kindly supplied by ANZ), and there will be a drinks cart available on the day.
Major Prizes on the day include:
4 engraved glass beer mugs for the winners.
Return Air Fares, Dubbo to Sydney (QantasLink).
2x $500 photography packages (ImajenIT)
Golf Umbrellas from ANZ.
Cost is $50 per player and includes round of golf and food after the event.
To attend our Bob Berry Real Estate Golf Day, please register ASAP.
---
Chamber Breakfast: May 20 - SCA Property Group CEO - Anthony Mellowes
Dubbo Chamber 2015 ASX200 CEO Talk Series
Presentations from an outstanding collection of CEO's from some of Australia's leading companies over a networking breakfast.
Mr Mellowes is an experienced property executive. Prior to joining SCA Property Group, Mr Mellowes was employed by Woolworths Limited since 2002 and held a number of senior property related roles including Head of Asset Management and Group Property Operations Manager. Prior to Woolworths, Mr Mellowes worked for Lend Lease Group and Westfield Limited.
Mr Mellowes was appointed Chief Executive Officer on 16 May 2013 after previously acting as interim CEO since the group's listing on 26 November 2012. Mr Mellowes was a key member of the Woolworths Limited team which created SCA Property Group.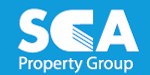 Book Now: Dubbo Chamber Events
Dubbo Chamber would like to thank Taronga Western Plains Zoo and Dubbo City Council for their assistance with the 2015 CEO Talk Series.
---
NBN Construction Begins in Dubbo
The building phase of the NBN in Dubbo was finally kicked off this week with a small ceremony down in Church Street with Federal Member for Parkes Mark Coulton, Mayor Mathew Dickerson and NBN Co spokesperson Darren Rudd.
Construction starts immediately with Dubbo CBD and some parts of Dubbo West the initial build areas, before moving on to the rest of Dubbo. Connections should be available within 9–12 months within the initial build areas, with all of Dubbo hopefully completed and available within 18 months.
While details weren't available, it looks like we are getting a mix of FTTN and FTTP. Even with FTTN, most homes should see a minimum max speed of 50 Mbps down and 3–5 up, with possibly even faster speeds available soon.
Outlying rural areas will have access to the new NBN Satellite network which should be available from Q3 2016, depending on the successful launch of the satellites in late 2015 / early 2016 and a short testing phase. Speeds there should be 25/5.
The Chamber has asked Mr Rudd to come and speak at one of our Chamber Breakfasts later in the year and has accepted. We also hope to secure NBN Co CEO sometime next early next year.
Daily Liberal story on NBN launch
---
Central West Orana Business Awards - 2015 Finalists
Congratulations to some of our 2014 Rhino Award winners who have progressed to be finalists for the 2015 Central West Orana Business Awards.
Young Business Executive Tom Larkin, Crowe Horwath
Young Entrepreneur Abraham Damen, Kitchen Renovations & Concepts
Business Leader Michael Adams, Golden West Holden
Employer of Choice EMS Group
Excellence in Innovation Regand Park Early Childhood Education Centre
Excellence in Business Ethics Trike Adventures
Excellence in Small Business Trike Adventures & Western XPress Printing
Excellence in Sustainability Dubbo RSL Memorial Club
Dubbo is represented nine times across the nine categories we were eligible for. A fantastic result for those businesses selected and Dubbo business in general. Plus its a great indication of the quality of our own Rhino Awards that the judges selections and winners were endorsed at a higher level.
Start thinking about your nomination for the 2015 Rhino Awards - launch and details soon.
Good luck to all the Dubbo finalists, Gala Dinner to be held at Rydges Bathurst on Friday, May 1st.
---
Recent New Chamber Members 2015
Some more new members that have joined the Chamber recently.
Anytime Fitness
Luka Group Accountants & Advisors
What's On In Dubbo
Commercial Hotel
Bentleys Corporate Recovery
On Target Coaching
Dundullimal Homestead
Brennans Mitre 10
Welcome to them all - please support your fellow members and local Dubbo businesses.
---
Short Notes:
Dubbo Event Network
The Dubbo Event Network meetings are held to exchange information and learnings to help grow and develop the City's event offerings, and build on visitor demand initiatives undertaken by Council's City Development team. The meetings are open to any individual, business or organisation that has an interest in Dubbo's event industry. Next meeting is Tuesday, April 28 at 5:30pm at Dubbo City Council. Contact Lana Willets for details.
Dubbo New Residents Night
Moving to a new City can be a daunting experience and our New Residents' Nights are aimed at introducing you to other new residents in a social and friendly atmosphere. Dubbo City Council will host the first New Residents Night of 2015 at 6pm, Thursday, 7 May 2015 in the foyer at the Dubbo Regional Theatre and Convention Centre. New Residents Night info.
Vanuatu Cyclone Appeal
John Walkom and the Rotary Club of South Dubbo have launched an appeal to raise funds for the people of Vanuatu. Any amount would be greatly appreciated to assist the peoples of Vanuatu in this time of such crisis and devastation. All monies will be delivered directly to the Rotary club in Vanuatu via the Rotary club of South Dubbo. Please consider donating directly to the Vanuatu appeal at any branch of the Orana Credit Union or via EFT directly into the account.
Name of account: Rotary Club of Dubbo South inc VANUATU CYCLONE APPEAL. BSB: 932–000 A/C : 740202
Press Release via Daily Liberal
Dubbo CBD Ignite Program
Dubbo Ignite is a program aimed at developing a plan to improve the commercial centre of Dubbo City. Council is looking for ideas, comments, and suggestions from the public to help shape the plan and the future of Dubbo. Submissions close June 5. Dubbo Ignite.
Energy Cut - Lower your energy costs and improve your bottom line
Dubbo City Council hosted Jon Dee at a workshop in March at the WPCC in association with Do Something. Jon spoke about his latest book - The 20 Step Guide to Cutting Energy Bills in Your Business. It was a great talk and full of hints and tips you can act on today to simply save money, er, energy. Best of all - anyone can download a free copy. More info at the Energy Cut website.
Dubbo & Dubbo City Council at the Qantas Australian Tourism Awards
Dubbo was well represented at the recent Qantas Australian Tourism Awards 2014, with Dubbo City Council and Taronga Western Plains Zoo both considered as finalists in respective award categories. Dubbo City Council had the honour of being considered as a finalist in the Local Government category. While Taronga Western Plains Zoo received the Silver Award for Tourist Attractions and the Bronze Award for Unique Accommodation.Full Winners List.
---
Members Events & Promotions
---
Women In Business Mentors - Are You Running Your Own Successful Business?
Do You Want To Give Back and Help Support Emerging Female Business Owners?
You can help women in the Gilgandra region become more skilled in operating their business. Orana Regional Business Enterprise Centre is looking for mentors from Dubbo & Gilgandra to participate in mentoring sessions to help developing businesses in Gilgandra in April / May 2015.
For more information on how you can become a mentor, contact Lorraine at the Orana Regional BEC on 68848155 or email lorraine@bec.net.au
The Women In Business Program is presented as part of the Regional Activation Program through The Office of the NSW Small Business Commissioner in partnership with Gilgandra Shire Council and the Orana Regional BEC.
---
Dubbo Break Thru People Solutions - Employ-Ability Week
Break Thru People Solutions in Dubbo recently held Employ-Ability Week, to encourage awareness and discussion around disability employment.
The key messages were that 1 in 6 working age Australians have a disability of some sort, and these disabilities are often minor and can have very limited impact on the workplace. Businesses that employ more than 6 or 7 people are quite likely to already employ a person with a disability and may not even realise it.
If you are interested in having a discussion about employment assistance, contact David Floyd at Break Thru on 6884 5151.
---
NSW Business Chamber
All Dubbo Chamber of Commerce members get affiliate membership with NSW BC at no extra cost.
Workplace Update Seminar - Dubbo - May 21
Attend this event and find out what's happening and what it all means, and what you can and can't lawfully do.
Modern Awards and changes that are in the pipeline.
The facts about work experience, internships and unpaid work.
Changes to apprentice rates and conditions.
The workers' compensation scheme: how did last year's small business reforms work out and what's proposed for medium-large business.
Public holidays, part day public holidays and local event days.
What the government intends with Single Touch Payroll and its implications for you.
Upcoming NSW BC Webinars
| Date | Webinar |
| --- | --- |
| May.6 | Unravelling the complexities of modern awards and calculating pay |
| May.6 | The analytical CEO - Thinking the future |
| May.7 | Export Growth China |
| May.12 | Get Healthy at Work – good for workers, good for business |
| May.13 | Australian Tourism Accreditation - gaining a competitive edge by committing to quality |
| May.14 | Google's Mobilegeddon: Is your website ready? |
| May.20 | How to renovate your business |
| May.26 | Getting ready for SuperStream |
| May.28 | Is your website helping or hindering your export business? |
| NSWBC | More info & registration |
---
Dubbo Chamber Business Event Calendar - Save The Dates
| Date | Dubbo Event |
| --- | --- |
| Apr.24 | Centenary of ANZAC Regional Sleep Out |
| Apr.25 | ANZAC Day |
| Apr.26 | Dundullimal Homestead - Body Mind Spirit Festival |
| Apr.28 | Dubbo Event Network Meeting |
| May.1 | Bob Berry Real Estate Dubbo Chamber Golf Day |
| May.1–3 | Dundullimal Homestead Garden & Expo (inc Dinner on May 1) |
| May.7 | Dubbo New Residents Night |
| May.15 | Dubbo Annual Show (May 15–17) |
| May.20 | Chamber CEO Breakfast - SCA Properties Group CEO, Anthony Mellowes |
| May.21 | NSW BC Workplace Update Seminar |
| June.4 | Chamber CEO Breakfast - Woolworths Ltd CEO, Grant O'Brien |
| June.5 | Deadline for Ignite Dubbo CBD idea submissions |
| July.19 | Dubbo Leg - Evocities MTB Series |
*More info on the Dubbo Chamber Business Events Calendar
Got something to promote to Dubbo Chamber Members?
All Dubbo Chamber members can have up to three free mentions in our Newsletter during the year.
The Dubbo Chamber Newsletter has a subscription base of 500+ and growing.
Please provide the written copy, 75–100 words max. Plus relevant details such as Date, Time, Pricing, URL etc. Please don't send in a graphic that we need to spend time typing out. We can link to your website, Facebook event page etc, so we don't need every single detail for the newsletter.
Please allow a minimum of 21 days for events, promotions etc.
---
Join the Dubbo Chamber of Commerce & Industry Inc.
Have you renewed your Dubbo Chamber Membership for 2015 - or still thinking about joining?
Contact our members services officer, Toni Beatty, to discuss joining the Dubbo Chamber.
---
#DubboChamber
The Dubbo Chamber of Commerce and Industry Newsletter is published twice a month, around the 2nd and 4th Wednesday.
Follow the Dubbo Chamber Facebook Page and Twitter Feed for the latest news about the Chamber and business in Dubbo.
Michael Quinn - DCoC Website Manager & Newsletter Editor
2015/8 April 24. lest we forget
---
Copyright Dubbo Chamber of Commerce & Industry Inc.
Feel free to share this information, but please credit DCoC and link to our website.