Dubbo Chamber of Commerce
Welcome to your Dubbo Chamber Newsletter
Nominations for the Orana Mutual 2016 Dubbo Chamber of Commerce Rhino Awards are now open!
To nominate a Business or Individual (including yourself or own business) in one of the 20+ categories, visit our Rhino Website Page and click on the links - all our Nominations and Voting are online this year. Nominations for Rhino Awards and People's Choice Awards close July 13th. Our Info night is July 5th. More details below and on the website.
Our last Chamber Networking Event was the Clontarf BBQ Breakfast at Delroy High. Over 60 attended and all seemed impressed by what Clontarf is doing. Should have some photos up on our website this week.
Our next ASX200 Breakfast is July 20 with Aurizon CEO - Lance Hockridge. Aurizon was formerly Queensland Railway. Two weeks later we welcome Westpac Bank CSO - Gary Thursby. Also in August is out next Women In Business Luncheon with Dr Geoffrey Haber. Details and bookings for all these are available on our website now.
Also read on below for three stories regarding Chamber and the new Western Plains Regional Council.
Follow the Dubbo Chamber Facebook Page and Twitter Feed for the latest news about the Chamber and business in Dubbo.
Support Local Businesses & Services - Buy Local in Dubbo
---
Recent New Chamber Members 2016
Some more new members that have joined the Chamber recently.
Young Living Essential Oils
CBM Computers
Access Group Training
St. George
Travel Counsellors
East Bake
Prime 7
Welcome to them all - please support your fellow members and local Dubbo businesses.
---
Orana Mutual 2016 Dubbo Chamber of Commerce Rhino Awards.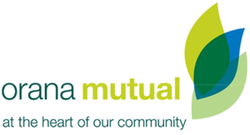 The 2016 Rhino Awards has kicked off and Nominations for both Rhino Awards and People's Choice Awards are now open. Nominate yourself, a business or outstanding individual in the Dubbo business community. You do not need to be a Dubbo Chamber member to be nominated or enter the Awards.
Our Rhino Information night is at the Dubbo RSL on July 5th. If you are interested in entering this year, please RSVP and come along to find out all you need to know and ask any questions.
Nominations will close July 13th, and Award Entries close August 5th.
See our Rhino Awards pages for more information.
---
Chamber Breakfast: Aurizon CEO - Lance Hockridge
Sponsor:
Available
Guest Speaker:
Aurizon (formerly Queensland Rail) CEO - Lance Hockridge
Venue:
TBA
Dubbo Chamber 2016 ASX200 CEO Series - Networking Breakfast
Mr. Hockridge became Managing Director & CEO of Aurizon Holdings, in 2010. He has guided Aurizon's transition to a top 50 ASX company after 145 years as a government owned railway. From 2007 until 2010, he was CEO of QR Limited which was split to form Aurizon Holdings and the passenger-focussed Queensland Rail that remained in government ownership. Mr. Hockridge has more than 30 years' experience in the transportation and heavy industrial sectors in Australia and the United States with BHP Billiton and BlueScope Steel.
At BHP Billiton Limited, Mr. Hockridge was a member of the leadership team that led BlueScope Steel's successful demerger from BHP and subsequent listing on the ASX. In 2005, Mr. Hockridge was appointed President of BlueScope Steel's North American operations where he led a major turnaround in safety, production and financial performance.
Mr. Hockridge is a member of the Business Council of Australia's Efficient Regulation policy committee and a regular participant in industry forums on transport infrastructure and reform. Mr Hockridge was appointed to Q20, the business leaders group promoting Queensland investment as part of the G20 Summit in Brisbane in November 2014.

Book Now: Dubbo Chamber Events
---
Dubbo Chamber and WPRC Council Administrator meet

At the May board meting it was agreed that a meeting be arranged with the Administrator of the newly formed Western Plains Regional Council, Michael Kneipp and members of the board.
President Matt Wright and Junior Vice President John Southwell met with the Administrator on June 6. Some of the discussion points are as follows:
It was agreed as per previous arrangements whereby the Chamber President would meet monthly with the Mayor that this would continue as a meeting with the Administrator.
Council have committed to continuing their previous arrangements with the Dubbo Chamber (including Rhinos, Ignite, Your Dubbo, Smile. It's Christmas etc). It was also agreed to continue to assist us with 2017 CEO Series if it was to continue.
The Leaders Series at the Rotunda and Quarterly Developers Forum will continue.
We also advised Michael of the Women in Business activities and future plans.
We informed Michael of he proposed joint meeting of representatives from the Wellington Business Chamber and Dubbo Chamber of Commerce and Industry Inc and invited him to come and join in at the completion of the meeting in Wellington.
The Administrator indicated that the 2016/17 Operational Plan and Budget were on display in both Dubbo and Wellington.
The Administrator shared that the economic position of both Dubbo and Wellington were strong and it was not envisaged that one would not be having to financially support the other in the foreseeable future.
The matter of the name of the new council was brought up. Local member Troy Grant has undertaken to release a survey seeking feedback on the name.
---
Western Plains Regional Council or What?
Hardly had the amalgamation of the Dubbo and Wellington councils been announced when the choice of name for this new council became a hot topic of discussion. As a result, community consultation is being sought.
Member for Dubbo, Troy Grant has published a Community Notice in which community input is being sought. The survey contained in this Community Notice covers a range of questions including the possibility of changing the name of the Western Plains Regional Council.
Members are strongly urged to complete the survey. Whilst there is no apparent deadline is is suggested to complete and return the survey immediately.
If you did not receive a copy, contact Troy Grant's office at 1/18 Talbragar Street Dubbo or phone 6882 3577.
---
Joint meeting Dubbo Chamber of Commerce and Industry Inc and Wellington Business Chamber.
Following on from the announcement of the WPRC, the Dubbo Chamber and Wellington Chamber Boards had a combined meeting to discuss opportunities and look towards strengthening the business community ties between the two organisations.
The meeting was held at the Cow and Calf Hotel in Wellington on Wednesday June 8, 2016. This led to the formulation of a list for future discussion based around the forming of a Joint Business Advocacy Committee. The points included:
Explore ways to achieve collaborative networking opportunities for members.
Sharing expertise & information.
Provide reciprocal member benefits.
Formulating a joint events calendar.
Tourism promotion.
Welcoming newcomers.
Shop local promotions.
Consequence of WPRC to Rhino Awards eligibility. (Since decided that for 2016, Rhino's will still be restricted to businesses operating within the Dubbo City wards / zones)
Also in attendance was Vicky Seccombe from NSW Business Chamber Orana who travelled from the Orange office. WPRC Administrator Michael Kneipp joined after the conclusion at the meeting for some networking.
Both Boards plan to hold further combined meetings to strengthen our ties and assist each other. It should be highlighted that there are no plans to "merge" the Boards - each local Chamber will continue to represent local businesses, but work together with out combined Council and officials.
---
Clontarf Foundation Breakfast
Our CEO breakfast series was taken back to school with the Clontarf Foundation guest speaker Bill Wavish which was held at the Delroy High School. The chamber members and guests were able to see the students train and network before the formalities and breakfast which was also organised by the staff of the Clontarf Foundation. The foundation tries to improve the life skills, discipline, self-esteem, education and employment prospects of young Aboriginal men.
Bill Wavish spoke about the benefits and improvements that the boys in the school have made in the 2 years that the program has been running. Dubbo is now has the largest number of students participating from about 4,200 across the country. Bill also delved into his business experience as Executive with vast experience in the retail Industry with Woolworths and Myer. He advocated the benefits of having joint chief executives in an organisation which can allows the business to grow. He also emphasised the sensitivities required when dealing with international markets reflecting on his experience in Asia and developing a market.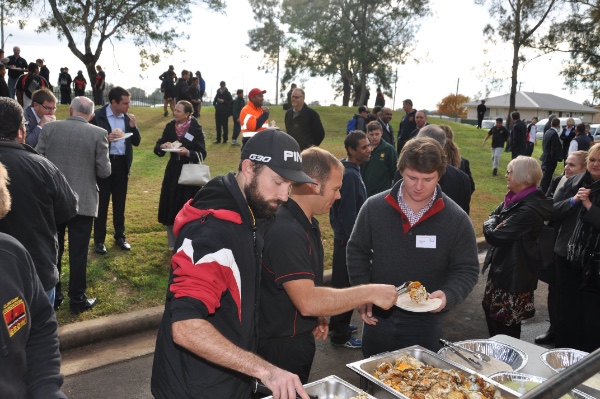 Overall it was a very exciting breakfast and we thank the members for their time on the first day of winter. We would also like to thank the Western Plains Regional Council for their support and sponsorship of the event.
---
Short Notes:
Call for Exhibitors & Supporting Events - Dubbo Sustainability City Expo and Science Festival
Exhibitors are currently being sought for the upcoming 2016 Dubbo Sustainable City Expo and Science Festival to be held on Saturday, 27 August 2016 at the Western Plains Cultural Centre. There is no cost for exhibitor sites, and potential exhibitors are invited to display and/or sell products and services that are aligned to the event theme, such as assisting local residents and businesses to become more sustainable. Register online before Thursday 30th June 2016.
NSW BC Business Conditions Survey - June 2016
The Survey aims to provide an honest and comprehensive analysis of economic trends, opportunities and challenges for NSW businesses. Please complete the survey before Friday 1 July 2016. NSW BC Business Conditions Survey - Previous survey results
Have to make extra super payments for an employee?
Has your employee asked you to make additional superannuation payments to their super fund before the end of the financial year? Remember to leave enough time to make any superannuation payments before 30 June 2016 in order for them to go through the super system and be counted as a contribution for tax purposes in this financial year. ATO Small Business
ACCC crackdown targets credit surcharges
Changes to the amount merchants can charge customers for paying with credit cards are due to come into effect from September. Here's what you need to know. ACCC credit card crackdown.
NSW Tourism Awards - nominations close July 29
Led by the Tourism Industry, a division of the NSW Business Chamber and proudly supported by Destination NSW the Awards are a submission and inspection-based program that encourage businesses to meet and aim to exceed industry standards. NSW Tourism Awards.
---
Members Events & Promotions
---
WPCC Official Invite | GLASS: art design architecture - July 1
Please join us for the official opening of Glass: art design architecture to be opened by Margaret Hancock, Senior Curator, Jam Factory.
Friday 1st July 2016, 6pm - Canapés on arrival.
GLASS: art design architecture explores the most innovative and outstanding ways that glass is being used by artists, designers and architects in Australia in the 21st century and examines our relationship to this extraordinary material. The exhibition will feature art and functional objects, sculptural works, installations as well as video documentary, models and sectional prototypes related to specific interiors, buildings and environments. The exhibition will focus exclusively on Australian works and projects and place those works in a dynamic international context.
Western Plains Cultural Centre
---
Big Blue Digital Facebook Advertising Course - July 4 - save $50
Facebook advertising can unlock hundreds more of your kind of customers. My Facebook advertising e-course is designed to show you, step by step, how to find, target, drive & convert customers to your website, from Facebook.
It goes over 3 weeks, it involves around 2 hours of reading/watching and working each week, the cost is $297. Course includes lifetime access to material and the Facebook group.
Dubbo Chamber members can save $50 off the price by using code: dcjuly2016
Next course starts July 4th. More information and sign up
---
ASK Crowe Horwath - a financial problem solving tool
ASK Crowe Horwath is an online financial problem solving tool where small businesses and individuals can post questions related to financial operations, business advice and general financial-related issues that are answered by Crowe Horwath advisors.
Please feel free to check it out yourself [at this link ASK Crowe Horwath
---
Western College - Upcoming Vocational Courses
Western College always has vocational courses enrolling through the year. Book online or call 6884 2899 and their friendly staff can assist you.
Upcoming courses include:
Provide First Aid & First Aid Refresher
Combo Course - Traffic Controller & Implement Traffic Control Plans.
Coffee appreciation and Barista.
Construction Induction (White Card)
Cert II in Agriculture.
Photography for Beginners
For more details and to see more courses, visit the Western College website
---
NSW Business Chamber
All Dubbo Chamber of Commerce members get affiliate membership with NSW BC at no extra cost.
Upcoming NSW BC Webinars
| Date | Webinar |
| --- | --- |
| Jul.19 | Bridging the Gap – Securing the future value of your business |
| Jul.26 | How to use your business culture to fight cybercrime within your organisation |
| Aug.2 | The Why and How of Marketing Planning and Strategy |
| NSWBC | More info & registration |
---
Dubbo Chamber Business Event Calendar - Save The Dates
| Date | Dubbo Event |
| --- | --- |
| Jun.22 | Rhinos Awards + People's Choice Awards Nominations Open |
| Jul.5 | Rhino Launch + Information Night |
| Jul.6 | Rhino Award Entries Open |
| Jul.13 | Rhino Award Nominations Close |
| Jul.18 | People's Choice voting begins. |
| Jul.20 | Chamber ASX200 Breakfast - Aurizon CEO, Lance Hockridge |
| Aug.3 | Chamber ASX200 Breakfast - Westpac CSO, Gary Thursby |
| Aug.5 | Rhino Award Entries close - People's Choice voting closes. |
| Aug.6 | Rhino Award Judging begins. |
| Aug.17 | Women In Business Luncheon - Dr Geoffrey Heber |
| Aug.27 | Dubbo Sustainable City Expo & Science Festival |
| Sep.2 | Close of Rhino Award Judging. |
| Sept.07 | Chamber Breakfast - TBA |
| Sept.13 | Women In Business Luncheon - Victoria Carey |
| Sept.21 | Rhino Sponsors Cocktail Party - Finalists Announced |
| Oct.05 | Chamber Breakfast - TBA |
| Oct.21 | Rhino Awards Gala Night |
| Oct.22 | Dubbo DREAM Festival |
| Oct.27 | ARTLANDS Dubbo - October 27–30 |
| Nov.9 | Chamber Breakfast - Rhino Gold Winner |
| Dec.1 | Chamber ASX200 Breakfast - JB Hi-Fi CEO, Richard Murray |
| Dec.8 | Chamber Presidents Xmas Drinks (TBC) |
*More info on the Dubbo Chamber Business Events Calendar
Got something to promote to Dubbo Chamber Members?
All Dubbo Chamber members can have up to three free mentions in our Newsletter during the year.
The Dubbo Chamber Newsletter has a subscription base of 600+ and growing.
Please provide the written copy, 75–100 words max. Plus relevant details such as Date, Time, Pricing, URL etc. Please don't send in a graphic that we need to spend time typing out. We can link to your website, Facebook event page etc, so we don't need every single detail for the newsletter.
Please allow a minimum of 21 days for events, promotions etc.
---
Join the Dubbo Chamber of Commerce & Industry Inc.
Have you renewed your Dubbo Chamber Membership for 2016 - or still thinking about joining?
Contact our members services officer, Toni Beatty, to discuss joining the Dubbo Chamber.
Have you or your business changed your contact information recently? Check our Members Directory to make sure your info is up to date. Contact Toni Beatty with any changes.
---
#DubboChamber
The Dubbo Chamber of Commerce and Industry Newsletter is published twice a month, around the 2nd and 4th Wednesday.
Follow the Dubbo Chamber Facebook Page and Twitter Feed for the latest news about the Chamber and business in Dubbo.
Michael Quinn - DCoC Website & Newsletter Editor
2016/7 June 27. late, but moving fast
---
Copyright Dubbo Chamber of Commerce & Industry Inc.
Feel free to share this information, but please credit DCoC and link to our website.