Dubbo Chamber of Commerce
Welcome to your Dubbo Chamber Newsletter
Nominations for the Orana Mutual 2016 Dubbo Chamber of Commerce Rhino Awards and People's Choice awards have now closed. We had over 100 nominations for the Rhino Awards, and almost the same for the People's Choice Awards which resulted in over 50 individual nominations in each of the categories. That's a lot of individuals and businesses in Dubbo doing great stuff and being acknowledged for it!
It's not too late to ENTER yourself or your business into the Rhino Awards. Entries close August 5 - visit our Rhino Entry Page and follow the links. You will find some helpful information there too - including a video from NSWBC about what the judges are looking for.
People's Choice voting will open next Monday (August 1st) at 9am and run until August 31. See our website for the link next week.
Our next ASX200 Breakfast is next Wednesday - August 3rd with Gary Thursby - CSO of Westpac. Also in August is out next Women In Business Luncheon with Dr Geoffrey Haber. Details and bookings for all these are available on our website now.
Don't forget that all Dubbo Chamber members are eligible for three free mentions in our Newsletter each year. Take the opportunity to promote your business or a special offer for Chamber members. See below for details.
Support Local Businesses & Services - Buy Local in Dubbo
---
Recent New Chamber Members 2016
Some more new members that have joined the Chamber recently.
Work Pack Group
Daily Scoop
Property Buying Agent
Young Living Essential Oils
CBM Computers
Access Group Training
St. George
Welcome to them all - please support your fellow members and local Dubbo businesses.
---
Dubbo Chamber of Commerce Inc and the naming of Western Plains Regional Council.
Dubbo Chamber of Commerce and Industry Inc., representing all businesses in Dubbo City, strongly urge those concerned - NSW State Government et al, to reconsider the naming of the amalgamated councils of Dubbo City Council and Wellington Council, from Western Plains Regional Council, to Dubbo Regional Council.
Reasons for consideration include:
Dubbo is unique. There is no other city / town in the world that is called Dubbo. There are multiple places called Orange, Bathurst, Albury, Parkes, Forbes, Wellington, Tamworth, Sydney etc. But only one Dubbo.
Significant investments made into Dubbo Brand by former Council and other businesses.
Western Plains is a very vague area - by some definitions covering most of Regional NSW.
Investment in Evocity with Dubbo as a destination.
Future investments into Dubbo as a major Regional Hub for NSW in next 20–50 years.
Dubbo is considered the central hub for many services in the region for many towns who all retain their separate identity, yet would associate themselves as being part of the Dubbo area.
Similar consideration already applied for other new Councils:

Armidale Regional
Canterbury-Bankstown
City of Parramatta
Gundagai
Queanbeyan-Palerang Regional

Existing Councils covering a similar area and combination of cities / towns:

Tamworth Regional council
---
Chamber Breakfast: Westpac CSO - Gary Thursby
Sponsor:
TBA
Guest Speaker:
Westpac Chief Strategy Officer - Gary Thursby
Venue:
Lazy River Estate
Date:
3rd August
Dubbo Chamber 2016 ASX200 CEO Series - Networking Breakfast
Gary was appointed Chief Strategy Officer in February 2015. Reporting to the Deputy Chief Executive Officer, Gary is responsible for the development of the Group's strategy, along with business development and mergers and acquisitions. Gary first joined Westpac in 2008 and more recently was Chief Financial Officer, Australian Financial Services, where his responsibilities included Westpac's Australian retail banking and wealth management businesses.
Gary has a wealth of financial services experience, having held a range of senior positions across a number of financial institutions over the last 20 years. Prior to joining Westpac, he served as Chief Financial Officer, Retail Bank at the Commonwealth Bank of Australia. Gary commenced his career at Deloitte Touché Tohmatsu.
Gary has a Bachelor of Economics and a Post Graduate Diploma in Accounting from Flinders University of South Australia and is a Fellow of the Institute of Chartered Accountants.

Book Now: Dubbo Chamber Events
---
Women In Business Luncheon - Dr Geoffrey Heber
Sponsor:
TBA
Guest Speaker:
Dr Geoffrey Heber
Venue:
178 Restaurant, Dubbo RSL
Date:
17th August
Women In Business Luncheon - Dr Geoffrey Heber
Dr Geoffrey Heber is a cosmetic physician who opened one of the first non-surgical cosmetic medical clinics in Australia, Heber Davis Cosmetic Medicine, in 1988. It was there he recognised his clients' needs for high performance skincare products that were more effective than those generally found in department stores and pharmacies. As well as producing better results in their own right, higher performance formulations could also maintain and enhance the discernible results clients experienced from cosmetic medical treatments. In 1991, Dr Heber founded Doctors Formula, the first Australian distributor of Alpha Hydroxy Acid (AHA) products, to cosmetic medical clinics, the beauty industry and pharmacies.
In 1998, determined to improve upon imported skincare ranges on the market, Dr Heber formed a powerful team of Australian and international chemists charged with the goal of creating potent, effective and affordable cosmeceutical skincare products – and Ultraceuticals was founded. Each Ultraceuticals product isn't merely created - it's scientifically tested and proven - and trialled on the people who would use it to ensure their satisfaction.
Today Dr Heber continues to be passionate about high-performance products and the well-being people experience from feeling good about their skin. He continues to work closely with leading researchers and scientists to uncover up-to-the-minute combinations of effective ingredients in efficient formulations.
Dr Heber is a Fellow of the Australian College of Cosmetic Medicine and Member of the Cosmetic Physicians Society of Australia. He completed his medical degree at the University of NSW and has an MBA from the University of Sydney. Dr Heber has regularly presented at cosmetic medical conferences for many years.
Book Now: Dubbo Chamber Events
---
Rhino Awards Sponsorships Available.
We still have some sponsorship opportunities available for the 2016 Rhino Awards. Our sponsorship packages start from just $660, up to $6600 for a Platinum Sponsor of a particular award. You get great exposure across our website, newsletter, Facebook etc for the year. Plus many more benefits depending on your level. Sooner you sign up - the longer the benefits.
If you or your business would like to be involved with this years awards there are still some opportunities. Contact Toni Beatty at Chamber or visit our Rhino Sponsors Page on our website to download a Sponsorship Proposal.
2016 Rhino Awards Sponsors.
We could not put on these awards without the terrific support and generosity of our sponsors - at all levels. We would like to welcome back Orana Mutual as out Naming Rights Sponsor again fro 2016.
We are fortunate to have many returning sponsors for 2016 - and some great new ones too.
[Insert Your Business Here]
Naming Rights Sponsor - Orana Mutual: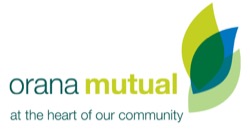 Platinum Sponsors:
2DU
Crowe Horwath
Dubbo RSL
Mailbox Shopper
Milestone Hotel
QantasLink
Regional Development Australia - Orana
SafeWork NSW
Taronga Western Plains Zoo
The Daily Liberal
Transforce
Western College
Western Plains Regional Council
WIN TV
Zoo FM
Diamond Sponsors:
EmbroidMe Dubbo
Reliance IT
Signarama Dubbo
Gold Sponsors:
Barnson
Boyce Chartered Accountants
Earlyrise Baking
Orana Mall
Quest Apartments Dubbo
Silver Sponsors:
Bob Berry Real Estate
Christine's Touch of Beauty
Walkom Bros
Western Plains Security
Media Partners:
2DU
The Daily Liberal
WIN TV
Zoo FM
---
Short Notes:
White Ribbon Campaign Event - A Night With Jason Bourne - July 29
Support the white ribbon Campaign and help change attitudes towards violence against women. We can all be responsible, we can all support White Ribbon. A Night With Jason Bourne
NSW Tourism Awards - nominations close July 29 - Last Week
Led by the Tourism Industry, a division of the NSW Business Chamber and proudly supported by Destination NSW the Awards are a submission and inspection-based program that encourage businesses to meet and aim to exceed industry standards.
| Date | Event |
| --- | --- |
| Now | Nominations open. |
| July.29 | Nominations close. |
| Aug.15 | Close of Submissions. |
| Sept.30 | Announcement of Finalists. |
| Nov.24 | Gala Night. |
---
Members Events & Promotions
---
CSU Lecture Series - Bill Gammage "The Biggest Estate on Earth" - August 2
Using illustrations, this talk sketches how Aboriginal people, including Wiradjuri, managed land at the time Europeans arrived ("1788"). People allied with fire and no fire to distribute plants, and used plant distribution to locate animals, birds, reptiles and insects. Country was carefully arranged to give every species a preferred habitat according to Law, while resources were made abundant, convenient and predictable. The landscape was not natural in 1788, but made.
Bill Gammage AM is an emeritus professor in the Humanities Research Centre at the Australian National University (ANU) in Canberra. He grew up in Wiradjuri country. Alongside his academic career he has written a number of books and provided historical advice on a number of documentaries and films including Peter Weir's Gallipoli.
Free Event. Lecture Theatre 422 @ CSU Dubbo Campus. August 2nd, 6pm–7pm followed by refreshments. RSVP here
---
Western College - Grow Your Own Small Business - from August 8
Are you a small business owner? Or would you like to be? Setting up and managing your own business can be a daunting process - Western college is here to help make the process exciting and successful.
The course covers:
Creating a business / marketing plan
Design a website graphics and branding (creating an online presence and effective low-cost outsourcing)
Managing brand and image
Networking and business development
Marketing your business through social media
Using your mobile devices to get the best results Inc Apps (Getting Things Done" using free software and apps)
Introduction to Photoshop (creating images and video for social media)
Starts August 8th - 8 weeks. 6pm - 8pm. Cost $252 Western College Members, $280 non members.
For more details and to see more courses, visit the Western College website
---
NSW Business Chamber
All Dubbo Chamber of Commerce members get affiliate membership with NSW BC at no extra cost.
Upcoming NSW BC Webinars
| Date | Webinar |
| --- | --- |
| Aug.2 | The Why and How of Marketing Planning and Strategy |
| Aug.9 | Enterprise Bargaining |
| NSWBC | More info & registration |
---
Dubbo Chamber Business Event Calendar - Save The Dates
| Date | Dubbo Event |
| --- | --- |
| Aug.1 | People's Choice voting begins. |
| Aug.3 | Chamber ASX200 Breakfast - Westpac CSO, Gary Thursby |
| Aug.5 | Rhino Award Entries close. |
| Aug.6 | Rhino Award Judging begins. |
| Aug.17 | Women In Business Luncheon - Dr Geoffrey Heber |
| Aug.27 | Dubbo Sustainable City Expo & Science Festival |
| Aug.31 | People's Choice voting closes. |
| Sep.2 | Close of Rhino Award Judging. |
| Sept.07 | Chamber Breakfast - TBA |
| Sept.13 | Women In Business Luncheon - Victoria Carey |
| Sept.21 | Rhino Sponsors Cocktail Party - Finalists Announced |
| Oct.05 | Chamber Breakfast - TBA |
| Oct.21 | Rhino Awards Gala Night |
| Oct.22 | Dubbo DREAM Festival |
| Oct.27 | ARTLANDS Dubbo - October 27–30 |
| Nov.9 | Chamber Breakfast - Rhino Gold Winner |
| Dec.1 | Chamber ASX200 Breakfast - JB Hi-Fi CEO, Richard Murray |
| Dec.8 | Chamber Presidents Xmas Drinks (TBC) |
*More info on the Dubbo Chamber Business Events Calendar
Got something to promote to Dubbo Chamber Members?
All Dubbo Chamber members can have up to three free mentions in our Newsletter during the year.
The Dubbo Chamber Newsletter has a subscription base of 600+ and growing.
Please provide the written copy, 75–100 words max. Plus relevant details such as Date, Time, Pricing, URL etc. Please don't send in a graphic that we need to spend time typing out. We can link to your website, Facebook event page etc, so we don't need every single detail for the newsletter.
Please allow a minimum of 21 days for events, promotions etc.
---
Join the Dubbo Chamber of Commerce & Industry Inc.
Have you renewed your Dubbo Chamber Membership for 2016 - or still thinking about joining?
Contact our members services officer, Toni Beatty, to discuss joining the Dubbo Chamber.
Have you or your business changed your contact information recently? Check our Members Directory to make sure your info is up to date. Contact Toni Beatty with any changes.
---
#DubboChamber
The Dubbo Chamber of Commerce and Industry Newsletter is published twice a month, around the 2nd and 4th Wednesday.
Follow the Dubbo Chamber Facebook Page and Twitter Feed for the latest news about the Chamber and business in Dubbo.
Michael Quinn - DCoC Website & Newsletter Editor
2016/11 July 27. the wait goes on
---
Copyright Dubbo Chamber of Commerce & Industry Inc.
Feel free to share this information, but please credit DCoC and link to our website.