Dubbo Chamber of Commerce
Welcome to your Dubbo Chamber Newsletter
Rhino Awards Cocktail Party & Finalists Announced this Wednesday.
Telstra CEO our next Chamber ASX200 Breakfast speaker.
Australian Institute of Company Directors Lunch.
Central West Pride March 2016.
NSW BC Business Conditions Survey - September 2016.
NSW BC holding free Workplace Update workshop in Dubbo.
see below for details and more
Don't forget that all Dubbo Chamber members are eligible for three free mentions in our Newsletter each year. Take the opportunity to promote your business or a special offer for Chamber members. See below for details.
Support Local Businesses & Services - Buy Local in Dubbo
---
Recent New Chamber Members 2016
Some more new members that have joined the Chamber recently.
Optex Eyewear
Zumba With Tracy
Work Pack Group
Daily Scoop
Property Buying Agent
Welcome to them all - please support your fellow members and local Dubbo businesses.
---
Regional Australia Bank 2016 Rhino Awards Cocktail Party - Finalists Announced

Sponsor:
Regional Australia Bank
Entertainment:
Johnny Wood
Venue:
Savannah Function Room - TWPZ
Date:
21st September
2016 Dubbo Chamber of Commerce Rhino Awards Cocktail Night
Find out if you or your business is a finalist in the Regional Australia Bank 2016 Dubbo Chamber of Commerce Rhino Awards by attending this years' Cocktail Night!
It's another exciting year for the Rhino Awards as we celebrate and recognise business excellence in Dubbo. Be a part of Dubbo's history as we showcase and celebrate the success of Dubbo's finest businesses and individual professionals. Canapes, cocktails and entertainment will be provided on the night.
6:00pm for cocktails, canapés and live music (Gates manned until 6:30pm otherwise call the after hours phone)
7:15 pm presentation starts and finalists announced
8:45pm Further canapés to be served
9:15pm event concludes
Book Now: Dubbo Chamber Events
---
Chamber Breakfast: Telstra CEO - Andrew Penn

Sponsor:
Telstra Central West Business Centre
Guest Speaker:
Telstra CEO - Andrew Penn
Venue:
Savannah Room - TWPZ
Date:
5th October
Dubbo Chamber 2016 ASX200 CEO Series - Networking Breakfast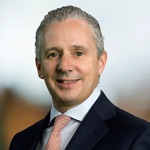 Andrew Penn became Chief Executive Officer on 1 May, 2015 after serving as Telstra's Chief Financial Officer and Group Executive International.
Andrew is an experienced senior executive with a career spanning more than 30 years. Prior to joining Telstra, Andrew was with AXA Asia Pacific for 20 years where he held a number of positions including Group Chief Executive (2006–2011), Chief Executive Officer for Australia and New Zealand, Group Chief Financial Officer, Chief Executive for Asia and spent time based in Australia, Hong Kong, Thailand and Indonesia. Under Andrew's leadership AXA built a successful Asian platform, which was sold to its parent company in 2011 for $10.4bn.
In addition to his business activities, Andrew has contributed widely to not-for-profit and community organisations. He is Life Governor and Foundation Board member of Very Special Kids. He is also a member of the Juvenile Diabetes Research Foundation Advisory Council, The Big Issue Advisory Group, and an Amy Gillet Foundation Ambassador.
He is a passionate about the visual arts and supports Telstra's programmes with the National Gallery of Victoria, Museum of Contemporary Art and the National Aboriginal and Torres Strait Islanders Art Award.
Andrew is a fellow of the Chartered Association of Certified Accountants, he has an MBA from Kingston University, London and is a Graduate of Harvard Business School's Advanced Management Program.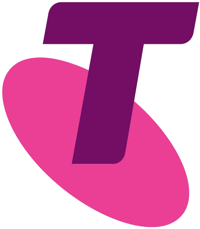 Book Now: Dubbo Chamber Events
---
Dubbo Chamber Board Changes
It's with pleasure that we welcome Jeremy Tooth to the Chamber board.
Jeremy is employed as a solicitor with Peacockes Solicitors and will bring something to the board from a legal perspective which we previously didn't have.
---
Regional Australia Bank 2016 Rhino Awards - a new name!
Our naming rights sponsor - has a new name! Orana Mutual is now Regional Australia Bank.
Why did they change their name? You'll just have to read about it here: Regional Australia Bank FAQ

Platinum Sponsors:
2DU
Access Group Training
Crowe Horwath
Daily Liberal
Dubbo Regional Council
Dubbo RSL
ESP Accounting
Garian Foods
Mailbox Shopper
Milestone Hotel
QantasLink
Real Pet Food Company
Regional Development Australia - Orana
SafeWork NSW
Taronga Western Plains Zoo
Touch of Beauty
Western College
Westfund Health Insurance
WIN TV
Zoo FM
Diamond Sponsors:
EmbroidMe Dubbo
Reliance IT
Signarama Dubbo
Gold Sponsors:
Barnson
Boyce Chartered Accountants
Orana Mall
Quest Apartments Dubbo
Silver Sponsors:
Bob Berry Real Estate
DESS
Earlyrise Baking Company
Walkom Bros
Western Plains Security
Media Partners:
2DU
The Daily Liberal
WIN TV
Zoo FM
---
Victoria Carey visit to Dubbo 13 September 2016.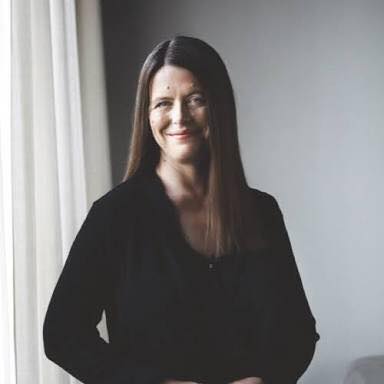 In excess of fifty women booked tickets to hear Ms Carey speak at the Dubbo Chamber of Commerce Women in Business Luncheon.
Ms Carey had the guests enthralled as she told stories of the stories in Country Style. "Everyone, every business has a story," she said. Weaving her own story into the gathering of stories she spoke of the transition to electronic media as a logical companion to the print media. Country Style is embracing this technology with its immediacy. "It currently has in excess of 600,000 followers on Facebook with Instagram becoming increasingly popular with around 70,000 and growing," she said.
Encouraging women in business to use electronic media Ms Carey stressed the importance of investing in quality photography for all promotional and marketing activity. "It has to reflect quality," she said.
Ms Carey offered to return to Dubbo to conduct a workshop on media marketing with a focus on electronic media. The Dubbo Chamber of Commerce are keen to assist in having this offer come to fruition.
The WIB lunch was sponsored by Love Merino with a most informative introductory presentation given by owner and founder Pip Smith. Love Merino is making woollen fabric from merino wool grown on "Glenwood" near Wellington with all manufacturing undertaken in Australia. It is the flock to fabric version of paddock to plate.

The first Love Merino scarf produced was presented to a surprised and delighted Ms Carey as a memento of her visit.
In summing up, Dubbo Chamber Vice President and MC John Southwell said, "Regional Australia's stories and localised business achievements need to be made known on the national and international stage." He noted that Country Style magazine plays a key role in this regard and thanked Ms Carey for the part she and the magazine play in support of regional Australia.
---
Australian Institute of Company Directors Lunch
On the 25th of August Michael Quinn and Alex McCormack attended a luncheon hosted by the Australian Institute of Company Directors titled "Do You Have the Right People on your Board?" in Bathurst. The guest speaker was Stephen Porges who is the Executive Chair of DirectMoney, however has been the CEO of Aussie Home Loans in the past.
Stephen discussed the link between the board and management and how the two levels work together – in particular that they work "on the same page" and with respect. It is important that each understands the businesses strategic goals and enable the delivery of what they wish to achieve.
Michael and Alex attended the luncheon to further enhance their skills of operating within a board, and to ensure that the Dubbo Chamber board has the correct framework in place and that we are getting the right mix of board members keeping in mind the skills required for the organisation to operate within the strategies we have in place.
Stephen spoke around this highlighting the importance to monitor performance of the organisation, that the strategy being implemented is approved by the executive, that we monitor our risk and compliance responsibilities and the importance that the board communicates with the membership. It is also important to have a diverse group of board members with a mix of skills that will enable the Chamber to continue to progress.
Dubbo Chamber is hoping to bring this luncheon event to Dubbo in 2017.
---
Short Notes:
Dubbo Regional Council - Event Funding
Dubbo Regional Council is now offering two channels of funding for not-for-profit events held in the Local Government Area. Applications are now open. More information
NSW BC Business Conditions Survey - September 2016
The Survey aims to provide an honest and comprehensive analysis of economic trends, opportunities and challenges for NSW businesses. This helps the Chamber to advocate for a better deal for NSW businesses. Your participation will also give you the chance to win an iPad mini 4. Take the Survey Now
Central West Pride March 2016
The Dubbo Pride Committee is proud to announce the 2nd Pride March, which celebrates and supports the diversity that exists within the Dubbo community and surrounding areas for those that identify as Lesbian, Gay, Bisexual, Transgender, Intersex, Questioning or Asexual (LGBTIQA+). The event also coincides with Mental Health Month, an important nationally recognised event to raise awareness around the mental health issues facing the community.
The event is scheduled to take place on the 8th of October 2016, beginning at 10:30am on the Cnr of Bligh and Bultje Street, and proceeding to Macquarie Lions Park behind the Information Centre where a Community Fun Day will follow. Facebook Event Info
Webinar Replay - How to make the most of your Chamber Membership
A replay of the webinar presented in early September is now available on YouTube.
End of discount on HELP debt voluntary repayments
Currently, and until 31 December 2016, if you make a voluntary HELP repayment of $500 or more, you get a 5% bonus. If your HELP debt balance is less than $500 and you make a voluntary repayment to payout the debt, you will get a 5% bonus. From 1 January 2017 the voluntary repayment bonus will no longer apply. More information
---
Members Events & Promotions
---
Website Building Workshop - September 20
Orana ASBAS is running a ONE DAY WEBSITE BUILDING WORKSHOP in Dubbo on Tuesday 20 September 2016 at TAFE Western, Myall St Campus. You will be learning an easy to use website building platform with drag and drop page builder and step by step assistance from the trainer in a small group environment.
In the series of website building workshops you will learn how to:
Build an inexpensive but effective website
Design and structure your website
Add pages, images and text using a drag and drop page builder
Add blog articles
Embed third party widgets
Apply website marketing tips
Perform basic SEO (Search Engine Optimisation)
No previous experience required! If you can use a computer, you can build your own customer converting website at this workshop. Cost $170.
Prime7 & CSC Church St. Cafe team up !
You may have spent the odd lazy Friday night, curled up on the lounge, watching Fast Ed whip up a few sweet treats on Better Homes and Gardens. It's an old favourite that's still enjoyed by many locals.
Now you can indulge in another Dubbo favourite: Delicious tapas, pizzas, desserts and star treatment at Church St Café. Best of all, it's our shout!.
All you need to do to qualify is start a new account with Prime 7 and spend $2,000 or more on advertising during August and September. Start advertising with Dubbo's number one television station and join us for some VIP treatment at Church St Cafe's anniversary dinner in October.
This offer is strictly limited to the first 6 people to claim, so email Danny Hile today or call (02) 68811772. T&C's apply and are available on request.
AusClicks & Google AdWords
Have you tried using Google AdWords to promote your business and services to people searching on Google? Over the last ten years it's proven to be one of the most cost effective ways to reach people exactly when they are searching for what you have to offer.
AusClicks is Dubbo's only Certified Google AdWords Partner. If you would like some help managing your AdWords account, or would just like a "second opinion" review, get in touch with Michael Quinn @ AusClicks.
Look out for our AdWords Workshop for New Clients in October - limited places on offer.
---
NSW Business Chamber
All Dubbo Chamber of Commerce members get affiliate membership with NSW BC at no extra cost.
NSW BC Workplace Update Workshop 2016 - October 19
The NSW Business Chamber Workplace Updates provides business with practical advice to assist navigating you through the complex maze of workplace laws. This is a must attend event for anyone who is responsible for the supervision of employees. Our Workplace Relations experts will discuss the implications for your business of recent decisions and will provide you with an understanding on how to manage workplace risks in your business.
This includes:
Social Media in the workplace and how to deal with it
Performance appraisals and why you should use them
Letters of appointment and why they are necessary
The small business code for unfair dismissal
General protections and workplace rights
Serious misconduct
Absenteeism
Drugs and alcohol in the workplace
This Workplace Update is FREE for all Dubbo Chamber Members.
October 19. 2–4pm. Western Plains Cultural Centre, Dubbo.
RSVP via website or call 13 26 96
Upcoming NSW BC Webinars
| Date | Webinar |
| --- | --- |
| Oct.4 | Powerful strategies to increase your membership |
| Oct.11 | Drugs and Alcohol in the Workplace |
| NSWBC | More info & registration |
---
Dubbo Chamber Business Event Calendar - Save The Dates
| Date | Dubbo Event |
| --- | --- |
| Sept.21 | Rhino Sponsors Cocktail Party - Finalists Announced |
| Oct.05 | Chamber Breakfast - Telstra CEO |
| Oct.19 | NSW BC Workplace Update Workshop |
| Oct.21 | Rhino Awards Gala Night |
| Oct.22 | Dubbo DREAM Festival |
| Oct.27 | ARTLANDS Dubbo - October 27–30 |
| Nov.9 | Chamber Breakfast - TBC |
| Dec.1 | Chamber ASX200 Breakfast - JB Hi-Fi CEO, Richard Murray |
| Dec.8 | Chamber Presidents Xmas Drinks (TBC) |
*More info on the Dubbo Chamber Business Events Calendar
Got something to promote to Dubbo Chamber Members?
All Dubbo Chamber members can have up to three free mentions in our Newsletter during the year.
The Dubbo Chamber Newsletter has a subscription base of 600+ and growing.
Please provide the written copy, 75–100 words max. Plus relevant details such as Date, Time, Pricing, URL etc. Please don't send in a graphic that we need to spend time typing out. We can link to your website, Facebook event page etc, so we don't need every single detail for the newsletter.
Please allow a minimum of 21 days for events, promotions etc.
---
Join the Dubbo Chamber of Commerce & Industry Inc.
Have you renewed your Dubbo Chamber Membership for 2016 - or still thinking about joining?
Contact our members services officer, Toni Beatty, to discuss joining the Dubbo Chamber.
Have you or your business changed your contact information recently? Check our Members Directory to make sure your info is up to date. Contact Toni Beatty with any changes.
---
#DubboChamber
The Dubbo Chamber of Commerce and Industry Newsletter is published twice a month, around the 2nd and 4th Wednesday.
Follow the Dubbo Chamber Facebook Page and Twitter Feed for the latest news about the Chamber and business in Dubbo.
Michael Quinn - DCoC Website & Newsletter Editor
2016/17 September 19. yee-arrrrr
---
Copyright Dubbo Chamber of Commerce & Industry Inc.
Feel free to share this information, but please credit DCoC and link to our website.