Dubbo Chamber of Commerce
Welcome to your Dubbo Chamber Newsletter
Nominations for the Orana Mutual 2015 Dubbo Chamber of Commerce Rhino Awards are now open!
To nominate a business or individual (including yourself or own business) in one of the 20+ categories, download and complete the nomination form and return it to Chamber by midnight on June 30, 2015. Details on the website.
Don't forget our Women In Business lunch next Wednesday at the Macquarie Inn with Dubbo locals, Amanda Parish and Kate Wright as our guest speakers, presenting Finding an Inspired Life. Many people have commented that this is an outstanding presentation and not to be missed. Please book asap.
Follow the Dubbo Chamber Facebook Page and Twitter Feed for the latest news about the Chamber and business in Dubbo.
Support Local Businesses & Services - Buy Local in Dubbo
---
Orana Mutual 2015 Dubbo Chamber of Commerce Rhino Awards.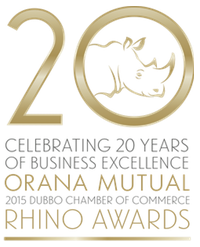 The 2015 Rhino Awards kicked off last night and nominations are open today. Nominate yourself, a business or outstanding individual in the Dubbo business community. You do not need to be a Dubbo Chamber member to be nominated.
This year we are celebrating 20 Years of Business Excellence and hope to make the Gala Night on October 23 the best ever. Plus we have a few special events planned through the year.
Nominations close June 30 and we will have an information night for nominees on July 7. Applications for awards then close July 31 with the judging process etc following that. Please note you do not need to be nominated to submit an application. If you do intend to submit an award, nominating yourself helps us keep track of everyone for our database of invites etc.
We could not put on these awards without the terrific support and generosity of our sponsors - at all levels. If you or your business would like to be involved with this years awards there are still some opportunities. Contact Toni Beatty at Chamber or visit our sponsorship opportunities page on the site.
Naming Rights Sponsor: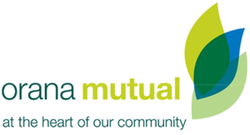 Platinum Sponsors:
2DU
Breakthru People Solutions
Crowe Horwath
Dubbo City Council
Dubbo RSL
Mailbox Shopper
Regions Development Australia - Orana
Taronga Western Plains Zoo
The Daily Liberal
Transforce
Western College of TAFE
WIN TV
Zoo FM
Diamond Sponsors:
Coppertop Creative
EmbroidMe Dubbo
Milestone Hotel
Signarama Dubbo
Gold Sponsors:
Barnson
Bob Berry Real Estate
Bosweb Systems
Earlyrise Baking
ImajenIT Photography
Orana Mall
Quest Apartments Dubbo
Western Plains Security Network
Silver Sponsors:
The Book Connection
Walkom Bros
Media Partners:
2DU
The Daily Liberal
WIN TV
Zoo FM
---
Women in Business Lunch - Finding an Inspired Life

WIB Lunch - Finding and Inspired Life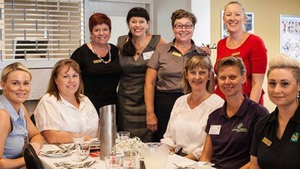 Network with like-minded women over a great meal and undertake an insightful exploration of self, guided by local dynamic due Kate Wright (Inspired Mood) and Amanda Parish (Finding Eco).
As Dubbo's business owners and leaders we often talk about the importance of taking time out to work 'on' our business, not just 'in' them. This lunch provides the time out to take this philosophy and apply it to our personal lives, goals and mission.
Over the course of lunch be treated to a glimpse of the highly regarded Finding an Inspired Life workshop. Attend to access the tools that will help you:
Get closer to your 'one day' dreams by setting goals and taking action
Recognise your own potential and tap into it
Change the way you view or approach situations
Understand your values and drivers
Kate and Amanda are adamant that all the tools you need are already available within yourself. Attend this lunch to find out how easy it is to live the life you know you deserve.
Join the conversation on twitter via #WIBDubbo!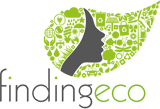 Book Now: Dubbo Chamber Events
---
NSW Business Chamber Survey June 2015
The Chamber's Business Conditions Survey for June 2015 is now open and we need the insights of every Central West Orana business included to ensure that your views on the current state of business and the economy are reflected in the results. Tell us what is impacting your business by clicking the 'Take the Survey now' button below. By doing so you will be actively helping the Chamber fight for better business conditions and you will enter the draw to win some fantastic prizes.
Due to the high number of responses from our region for the last survey, we were able to attract strong media interest & highlight the issues that were affecting our businesses locally. Please consider taking the survey.
Survey closes Friday, 26 June.
---
Recent New Chamber Members 2015
Some more new members that have joined the Chamber recently.
Dubbo Health Food
Skin Deep
Wright Way Building & Costruction
AOM - Australian Organic Meats
Robinson Sewell Partners
Pivot Stove & Heating
Cleanaway - Transpacific Industries Group
Veldt Restaurant
Welcome to them all - please support your fellow members and local Dubbo businesses.
---
Short Notes:
Artlands Dubbo 2016
In October next year, some 1000 people are expected to travel to Dubbo to attend Artlands 2016. Part conference, part festival the event will attract policy makers and practitioners from throughout Australia to Dubbo for 4 days. Artlands 2016 will run from Thursday 26 October to Sunday 29 October 2016. This event is expected to directly inject some $420,000 into the local economy.
If you need assistance to get your event or conference to Dubbo, contact Council's City Promotions and Events Supervisor, Lana Willetts on 6801 4000.
smile - it's christmas
Plans for this year's smile. it's Christmas campaign have begun. Once again, Dubbo City Council will be creating stickers to help businesses decorate their windows - be sure to keep your windows free for stickers produced by local businesses.
Please contact Council's City Promotions and Events Co-ordinator, Aimee Croxon on 6801 4000 if you would like to express and interest in being involved.
Members Events & Promotions
---
Quality Inn Dubbo - Christmas In July - July 11
Quality Inn International Dubbo will be holding Christmas In July, on July 11th.
$45 per person for a traditional buffet Christmas dinner.
Please call 6882 4777 for details and make a booking.
---
DJ and Live Music Dubbo
DJ and Live Music Dubbo provide professional Live Music, DJ and Karaoke Entertainment throughout NSW.
In addition DJ and Live Music Dubbo provide Audio & Visual hire, portable karaoke equipment hire & sales, venue enhancements & special effects, public address & audio technician hire.
DJ and Live Music Dubbo has a dedicated and experienced team of DJ's and musicians specialising in providing professional entertainment at formal functions which include weddings, debutante balls & formal dances, corporate/business functions etc.
In addition to entertaining at formal functions, we provide regular live music, karaoke and DJ entertainment at a range of licensed hotel venues and small private functions including party's, birthdays, reunions etc.
For Further Details Contact Johnny Wood Phone: 0427 855 113 Email: johnny.wood@djandlivemusicdubbo.com
---
Macquarie Credit Union - New Branch Opening June 23
Macquarie Credit Union has moved location to 165 Brisbane St behind the Myer car park. Macquarie Credit Union is Dubbo's only locally owned Credit Union and has been providing a better banking alternative for Dubbo residents and has done so for the last 50 years.
The Credit Union provides full banking services- Home/Investment loans; Personal/Car Loans; Overdrafts/Commercial Loans; Visa Debit/Credit Cards; Online Savings, Term Deposits, Insurances, Foreign Cash and Multi-Currency Cash Passports and more.
Call in at the branch, phone on 1300 885 480 or visit our website to see how easy it is to join.
---
New low in home loan rates – The Greater's one year fixed rate is now 3.49%
The Greater has cut their home loan interest rates for a second time in May. This is on top of the fact that The Greater recently passed on the RBA's 0.25 per cent cut in official interest rates on their variable home loans.
The Greater's one year fixed Great Rate Home Loan is now just 3.49%p.a. (Comparison Rate 4.53%p.a.). The Great Rate Home Loan has no on-going fees and until June 30, The Greater is also waiving application, establishment, settlement and valuation fees on this loan.
To get this offer, the loan must be settled by 30 June. Visit greater.com.au
---
Lazy River Estate Winter special - book now and SAVE!
Lazy River Estate is the perfect location for your next corporate event, we can provide everything you need to style the ultimate corporate event, large or small.
Book your corporate event in June or July 2015 and we will waive the venue hire fee valued at $150.
Room features:
Full air conditioning and heating
Unlimited parking
Wireless microphone, lapel microphone and lectern
White board and 3 x flip chart boards
Wireless internet access (limited access available)
Floor to ceiling windows overlooking the vineyard
Plenty of breakout space
Data projector and screen
Fantastic in-house catering
Personal event coordinator
Click here to download our 2015 packages.
---
NSW Business Chamber
All Dubbo Chamber of Commerce members get affiliate membership with NSW BC at no extra cost.
Upcoming NSW BC Webinars
| Date | Webinar |
| --- | --- |
| June.23 | Men's Health Webinar. |
| June.24 | Privacy Laws what you need to know. |
| July.1 | Workplace Wellness - How to implement a cost effective corporate health program |
| July.7 | 10 ways to get more from your business website in 2015 |
| July.8 | Building TRUST in Teams |
| July.21 | IP and website |
| July.22 | The Travel Industry Meets Semantic Search |
| July.28 | Business Diagnostic- Are you getting the most out of what you put in? |
NSWBC | More info & registration
---
Dubbo Chamber Business Event Calendar - Save The Dates
| Date | Dubbo Event |
| --- | --- |
| June.19 | Rhino Nominations Open |
| June.24 | Women In Business Lunch |
| June.30 | Rhino Nominations Close |
| July.7 | Rhino Information Night |
| July.15 | Chamber CEO Breakfast - GUD Holdings CEO, Jonathan Ling |
| July.19 | Dubbo Leg - Evocities MTB Series |
| July.31 | Rhino Entries Close |
| Aug.1 | Rhino Judging Starts |
| Aug.5 | Chamber CEO Breakfast - Qube MD, Maurice James |
| Aug.30 | Rhino Judging Finishes |
| Sept.23 | Rhino Sponsors & Finalists Night |
| Oct.23 | Rhino Awards Gala Night |
| Oct.24 | DREAM Festival Oct 16–24 |
*More info on the Dubbo Chamber Business Events Calendar
Got something to promote to Dubbo Chamber Members?
All Dubbo Chamber members can have up to three free mentions in our Newsletter during the year.
The Dubbo Chamber Newsletter has a subscription base of 500+ and growing.
Please provide the written copy, 75–100 words max. Plus relevant details such as Date, Time, Pricing, URL etc. Please don't send in a graphic that we need to spend time typing out. We can link to your website, Facebook event page etc, so we don't need every single detail for the newsletter.
Please allow a minimum of 21 days for events, promotions etc.
---
Join the Dubbo Chamber of Commerce & Industry Inc.
Have you renewed your Dubbo Chamber Membership for 2015 - or still thinking about joining?
Contact our members services officer, Toni Beatty, to discuss joining the Dubbo Chamber.
---
#DubboChamber
The Dubbo Chamber of Commerce and Industry Newsletter is published twice a month, around the 2nd and 4th Wednesday.
Follow the Dubbo Chamber Facebook Page and Twitter Feed for the latest news about the Chamber and business in Dubbo.
Michael Quinn - DCoC Website Manager & Newsletter Editor
2015/12 June 19. don't be shy
---
Copyright Dubbo Chamber of Commerce & Industry Inc.
Feel free to share this information, but please credit DCoC and link to our website.