Dubbo Chamber of Commerce
Reminder for upcoming Chamber Event
Today is the last day to register for our Women in Business Lunch with Amanda Parish (Finding Eco) and Kate Wright (Inspired Life), this Wednesday at the Macquarie Inn. If you wish to attend, please RSVP by 5pm today (Monday) so we can confirm numbers for catering.
Even if you have registered as attending on our Facebook Event, you still need to RSVP and book via our website.
A reminder that nominations for the Orana Mutual 2015 Dubbo Chamber of Commerce Rhino Awards are now open until June 30.
Support Local Businesses & Services - Buy Local in Dubbo
---
Women in Business Lunch - Finding an Inspired Life

WIB Lunch - Finding and Inspired Life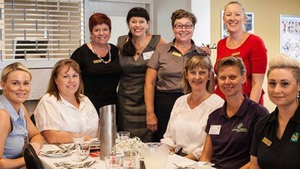 Network with like-minded women over a great meal and undertake an insightful exploration of self, guided by local dynamic due Kate Wright (Inspired Mood) and Amanda Parish (Finding Eco).
As Dubbo's business owners and leaders we often talk about the importance of taking time out to work 'on' our business, not just 'in' them. This lunch provides the time out to take this philosophy and apply it to our personal lives, goals and mission.
Over the course of lunch be treated to a glimpse of the highly regarded Finding an Inspired Life workshop. Attend to access the tools that will help you:
Get closer to your 'one day' dreams by setting goals and taking action
Recognise your own potential and tap into it
Change the way you view or approach situations
Understand your values and drivers
Kate and Amanda are adamant that all the tools you need are already available within yourself. Attend this lunch to find out how easy it is to live the life you know you deserve.
Join the conversation on twitter via #WIBDubbo!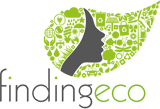 Book Now: Dubbo Chamber Events
---
Orana Mutual 2015 Dubbo Chamber of Commerce Rhino Awards.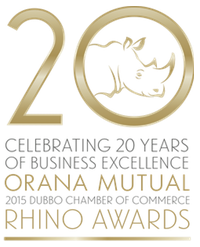 The 2015 Rhino Awards kicked off last week and nominations are now open. Nominate yourself, a business or outstanding individual in the Dubbo business community. You do not need to be a Dubbo Chamber member to be nominated.
This year we are celebrating 20 Years of Business Excellence and hope to make the Gala Night on October 23 the best ever. Plus we have a few special events planned through the year.
Nominations close June 30 and we will have an information night for nominees on July 7. Applications for awards then close July 31 with the judging process etc following that. Please note you do not need to be nominated to submit an application. If you do intend to submit an award, nominating yourself helps us keep track of everyone for our database of invites etc.
We could not put on these awards without the terrific support and generosity of our sponsors - at all levels. If you or your business would like to be involved with this years awards there are still some opportunities. Contact Toni Beatty at Chamber or visit our sponsorship opportunities page on the site.
Naming Rights Sponsor: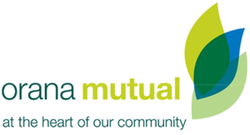 Platinum Sponsors:
2DU
Breakthru People Solutions
Crowe Horwath
Dubbo City Council
Dubbo RSL
Mailbox Shopper
Regional Development Australia - Orana
Taronga Western Plains Zoo
The Daily Liberal
Transforce
Western College
WorkCover NSW
WIN TV
Zoo FM
Diamond Sponsors:
Coppertop Creative
EmbroidMe Dubbo
Milestone Hotel
Signarama Dubbo
Gold Sponsors:
Barnson
Bob Berry Real Estate
Bosweb Systems
Earlyrise Baking
ImajenIT Photography
Orana Mall
Quest Apartments Dubbo
Western Plains Security Network
Silver Sponsors:
The Book Connection
Walkom Bros
Media Partners:
2DU
The Daily Liberal
WIN TV
Zoo FM
---
NSW Business Chamber Survey June 2015
The Chamber's Business Conditions Survey for June 2015 is now open and we need the insights of every Central West Orana business included to ensure that your views on the current state of business and the economy are reflected in the results. Tell us what is impacting your business by clicking the 'Take the Survey now' button below. By doing so you will be actively helping the Chamber fight for better business conditions and you will enter the draw to win some fantastic prizes.
Due to the high number of responses from our region for the last survey, we were able to attract strong media interest & highlight the issues that were affecting our businesses locally. Please consider taking the survey.
Survey closes Friday, 26 June.
---
Dubbo Chamber Business Event Calendar - Save The Dates
| Date | Dubbo Event |
| --- | --- |
| June.24 | Women In Business Lunch |
| June.30 | Rhino Nominations Close |
| July.7 | Rhino Information Night |
| July.15 | Chamber CEO Breakfast - GUD Holdings CEO, Jonathan Ling |
| July.19 | Dubbo Leg - Evocities MTB Series |
| July.31 | Rhino Entries Close |
| Aug.1 | Rhino Judging Starts |
| Aug.5 | Chamber CEO Breakfast - Qube MD, Maurice James |
| Aug.30 | Rhino Judging Finishes |
| Sept.23 | Rhino Sponsors & Finalists Night |
| Oct.23 | Rhino Awards Gala Night |
| Oct.24 | DREAM Festival Oct 16–24 |
*More info on the Dubbo Chamber Business Events Calendar
---
#DubboChamber
The Dubbo Chamber of Commerce and Industry Newsletter is published twice a month around the 2nd and 4th Wednesday.
Follow the Dubbo Chamber Facebook Page and Twitter Feed for the latest news about the Chamber and business in Dubbo.
Michael Quinn - DCoC Website Manager & Newsletter Editor
2015/r/10 June 22. dream on
---
Copyright Dubbo Chamber of Commerce & Industry Inc.
Feel free to share this information, but please credit DCoC and link to our website.