Dubbo Chamber of Commerce
Welcome to your Dubbo Chamber Newsletter
Our next ASX200 Chamber Breakfast series speaker is SCA Property Group CEO, Anthony Mellowes. This will be at Savannah Room, TWPZ on May 20. Also presenting is Steven Jennings from Dubbo City Council who will provide an update on the Ignite Dubbo CBD project and detail how businesses can get involved.
Congratulations to four Dubbo businesses that won their category at the Central West Orana Business Awards, held in Bathurst two weeks ago. Full details below.
Follow the Dubbo Chamber Facebook Page and Twitter Feed for the latest news about the Chamber and business in Dubbo.
Support Local Businesses & Services - Buy Local in Dubbo
---
Chamber Breakfast: May 20 - SCA Property Group CEO - Anthony Mellowes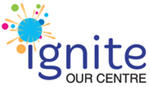 Dubbo Chamber 2015 ASX200 CEO Talk Series
Presentations from an outstanding collection of CEO's from some of Australia's leading companies over a networking breakfast.
Mr Mellowes is an experienced property executive. Prior to joining SCA Property Group, Mr Mellowes was employed by Woolworths Limited since 2002 and held a number of senior property related roles including Head of Asset Management and Group Property Operations Manager. Prior to Woolworths, Mr Mellowes worked for Lend Lease Group and Westfield Limited.
Mr Mellowes was appointed Chief Executive Officer on 16 May 2013 after previously acting as interim CEO since the group's listing on 26 November 2012. Mr Mellowes was a key member of the Woolworths Limited team which created SCA Property Group.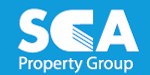 Book Now: Dubbo Chamber Events
Dubbo Chamber would like to thank Taronga Western Plains Zoo and Dubbo City Council for their assistance with the 2015 CEO Talk Series.
---
Central West Orana Business Awards - 2015 Winners
Congratulations to some of our 2014 Rhino Award winners who were named regional winners at the Central West Orana Business Awards. These Dubbo businesses now go on to the NSW Finals in November.
Young Entrepreneur Abraham Damen, Kitchen Renovations & Concepts
Business Leader Michael Adams, Golden West Holden
Employer of Choice EMS Group
Excellence in Innovation Regand Park Early Childhood Education Centre
Full List of Winners and Finalists
We have been highlighting the Dubbo finalists and winners on our Facebook page this week.
Start thinking about your nomination for the 2015 Rhino Awards - launch and details soon.
---
Recent New Chamber Members 2015
Some more new members that have joined the Chamber recently.
Anytime Fitness
Luka Group Accountants & Advisors
What's On In Dubbo
Commercial Hotel
Bentleys Corporate Recovery
Welcome to them all - please support your fellow members and local Dubbo businesses.
---
Short Notes:
Dubbo CBD Ignite Program
Dubbo Ignite is a program aimed at developing a plan to improve the commercial centre of Dubbo City. Council is looking for ideas, comments, and suggestions from the public to help shape the plan and the future of Dubbo. Submissions close June 5. Dubbo Ignite.
---
Members Events & Promotions
---
Transpacific Cleanaway open new facility in Jannali Road
There is nothing like being local. Transpacific Cleanaway are proud to open our new facility in Jannali Road to service Dubbo and surrounding areas – taking our service delivery, passion for the environment and focus on safety to the next level with a local branch and local people!
Transpacific Cleanaway is Australia's largest waste management, recycling and industrial services company. Fully Australian owned and operated, our philosophy is to take away the issues associated with your waste. We are strongly committed to the protection and enhancement of the environment, and we will look for every opportunity to recover, recycle and reuse.
For more information contact Mick Burdon on 0466 503322 or visit our website.
---
AusClicks Website Audit EOFY Special - Save $50
Would you like an independent review of your existing website and some recommendations to improve your online business?
Michael Quinn and AusClicks are offering Chamber members $50 off the normal Website Audit package if it's ordered and paid for before June 30. Normally $300 - just $250 for Dubbo Chamber members before the end of the 2015 financial year.
Your website audit report will include:
Evaluate website for SEO, user experience, navigation etc.
Assess the function, content & design of your website.
5+ page report (includes points of action & recommendations).
1–2 Hour Discussion / Presentation of Report. (within Dubbo area)
Once you have our report, you can take it to your existing website developer to implement the changes – they are welcome to attend the presentation. Or we can use it as the basis for future work together.
For more information contact Michael Quinn on 0405 698 880 or visit the AusClicks website.
---
Lazy River Estate Winter special - book now and SAVE!
Lazy River Estate is the perfect location for your next corporate event, we can provide everything you need to style the ultimate corporate event, large or small.
Book your corporate event in June or July 2015 and we will waive the venue hire fee valued at $150.
Room features:
Full air conditioning and heating
Unlimited parking
Wireless microphone, lapel microphone and lectern
White board and 3 x flip chart boards
Wireless internet access (limited access available)
Floor to ceiling windows overlooking the vineyard
Plenty of breakout space
Data projector and screen
Fantastic in-house catering
Personal event coordinator
Click here to download our 2015 packages.
---
NSW Business Chamber
All Dubbo Chamber of Commerce members get affiliate membership with NSW BC at no extra cost.
Workplace Update Seminar - Dubbo - May 21
Attend this event and find out what's happening and what it all means, and what you can and can't lawfully do.
Modern Awards and changes that are in the pipeline.
The facts about work experience, internships and unpaid work.
Changes to apprentice rates and conditions.
The workers' compensation scheme: how did last year's small business reforms work out and what's proposed for medium-large business.
Public holidays, part day public holidays and local event days.
What the government intends with Single Touch Payroll and its implications for you.
Upcoming NSW BC Webinars
| Date | Webinar |
| --- | --- |
| May.14 | Google's Mobilegeddon: Is your website ready? |
| May.20 | How to renovate your business |
| May.26 | Getting ready for SuperStream |
| May.28 | Is your website helping or hindering your export business? |
| NSWBC | More info & registration |
---
Dubbo Chamber Business Event Calendar - Save The Dates
| Date | Dubbo Event |
| --- | --- |
| May.15 | Dubbo Annual Show (May 15–17) |
| May.20 | Chamber CEO Breakfast - SCA Properties Group CEO, Anthony Mellowes |
| May.21 | NSW BC Workplace Update Seminar |
| June.4 | Chamber CEO Breakfast - Woolworths Ltd CEO, Grant O'Brien |
| June.5 | Deadline for Ignite Dubbo CBD idea submissions |
| July.19 | Dubbo Leg - Evocities MTB Series |
*More info on the Dubbo Chamber Business Events Calendar
Got something to promote to Dubbo Chamber Members?
All Dubbo Chamber members can have up to three free mentions in our Newsletter during the year.
The Dubbo Chamber Newsletter has a subscription base of 500+ and growing.
Please provide the written copy, 75–100 words max. Plus relevant details such as Date, Time, Pricing, URL etc. Please don't send in a graphic that we need to spend time typing out. We can link to your website, Facebook event page etc, so we don't need every single detail for the newsletter.
Please allow a minimum of 21 days for events, promotions etc.
---
Join the Dubbo Chamber of Commerce & Industry Inc.
Have you renewed your Dubbo Chamber Membership for 2015 - or still thinking about joining?
Contact our members services officer, Toni Beatty, to discuss joining the Dubbo Chamber.
---
#DubboChamber
The Dubbo Chamber of Commerce and Industry Newsletter is published twice a month, around the 2nd and 4th Wednesday.
Follow the Dubbo Chamber Facebook Page and Twitter Feed for the latest news about the Chamber and business in Dubbo.
Michael Quinn - DCoC Website Manager & Newsletter Editor
2015/8 April 24. lest we forget
---
Copyright Dubbo Chamber of Commerce & Industry Inc.
Feel free to share this information, but please credit DCoC and link to our website.