Dubbo Chamber of Commerce
Welcome to your Dubbo Chamber Newsletter
Two very successful Chamber Events in the last couple of weeks - our first Women In Business Lunch for 2015 and Barry Irvin from Bega Cheese gave a great talk for last weeks ASX200 Chamber Breakfast.
Next week we have Google Australia coming to town to help SMB owners and managers get their business online. There are very limited places left for the Breakfast Seminar (<20 as of Tuesday), but don't forget there is the drop-in Workshop running from 10am–2pm at the DRTCC. Please take advantage of this unique opportunity.
Next Wednesday (April 1) is our Chamber Breakfast with Tabcorp Holding CEO, David Attenborough, with thanks to our sponsors and hosts at Club Dubbo.
It's great to see so many Chamber Members taking advantage of promoting their business and events in this newsletter. Every Chamber Member can have three free mentions a year - see below for details.
Support Local Businesses & Services - Buy Local in Dubbo
---
Chamber Breakfast: April 1 - Tabcorp CEO - David Attenborough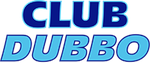 Dubbo Chamber 2015 ASX200 CEO Talk Series
Presentations from an outstanding collection of CEO's from some of Australia's leading companies over a networking breakfast.
David Attenborough joined Tabcorp in April 2010 as Managing Director - Wagering. He became Managing Director and Chief Executive Officer when Tabcorp's demerger of Echo Entertainment Group Limited was completed in June 2011.
Mr Attenborough was previously the Chief Executive Officer (South Africa) of Phumelela Gaming and Leisure Limited, the leading wagering operator in South Africa. His previous experience also includes the development of casino, bookmaking and gaming opportunities for British bookmaking company Ladbrokes (formerly part of the Hilton Group Plc).

Book Now: Dubbo Chamber Events
Dubbo Chamber would like to thank Taronga Western Plains Zoo and Dubbo City Council for their assistance with the 2015 CEO Talk Series.
---
Free Google My Business Workshop & Roadshow - March 31

Time:
8am–10am for Breakfast & Google Training Session.
.
10am - 2pm - Open drop-in workshop.
Cost:
Free
Venue:
DRTCC
RSVP
Register ASAP - limited places left.
Breakfast with Google - Putting Dubbo Businesses on the Map:
Google Australia, ACCI, the Dubbo Chamber of Commerce, and AusClicks Dubbo would like to invite all Dubbo business owners and mangers to a free Small Business breakfast & training event in Dubbo on the 31st of March to help you make the most of the web.
You will learn easy steps you can take to make sure your own business can be found online. Hear from a local Dubbo business owner who has used the internet to successfully grow their business. Google Australia's Head of Small Business will also be there to share his insights.
You will walk away from the session knowing which of Google's free and paid products you can use immediately to get your business online, or if your business is already online to make the most of it. You will also be introduced to a local certified Google Partner who can get you started.
The event will take place between 8 am–10 am on Tuesday 31st March 2015, at the Dubbo Regional Theatre and Convention Centre, 155 Darling St. Registration opens at 7.30am.
It's FREE to attend and breakfast will be provided.
Remaining places to the Breakfast Event are very limited, so please Register ASAP.
Drop-in Open Workshops:
Between 10am and 2pm, there will also be an open workshop for business owners who wish to talk to a Google Expert about getting on the internet or growing online using Google's tools.
No booking is required, just pop along and we'll answer your questions. (also free)
---
Recent New Chamber Members 2015
Some more new members that have joined the Chamber recently.
Brennans Mitre 10
Western X Print
Western Plains Auto
Dubbo Private Hospital
EmbroidMe Dubbo
Cleanaway
Mary Kay
Solar West
Welcome to them all - please support your fellow members and local Dubbo businesses.
---
Short Notes:
NSW Business Chamber - Business Conditions Survey Q1
The Chamber's Business Conditions Survey for March 2015 is underway and we need the insights of every Central West Orana business included to ensure that your views on the current state of business and the economy are reflected in the results. Tell us what is impacting your business by taking the Survey before Friday, March 27.
---
Members Events & Promotions
---
Energy Cut - Lower your energy costs and improve your bottom line. 26th March
Dubbo City Council in association with Do Something invites you to hear Jon Dee (Do Something)
'Energy Cut' – is an initiative designed to help small businesses lower the cost of their energy bills. The program has been developed by the not-for-profit organisation, Do Something, and is funded by the Australian Government Department of Industry
If you want to cut your costs and improve your bottom line, come and hear Jon speak at the venue below. In 20 simple steps, he'll show you how to reduce the energy bills in your business.
Each person who attends an Energy Cut talk will receive a free copy of the book Energy Cut: The 20 Step Guide to Cutting Energy Bills in Your Business.
Auditorium, Western Plains Cultural Centre, 76 Wingewarra St. March 26, 11:30am–1pm.
RSVP to Josie Howard, Economic Development Officer.
---
Crowe Horwath - Transitioning to Retirement Seminar
Crowe Horwath is pleased to invite you to a seminar where you will hear from International Guest Speaker, Barry LaValley, a leading specialist in retirement and lifestyle planning.
This seminar is ideal for individuals who:
Are planning for retirement in the next few years
Are retired and want to learn how to make this stage of life even better
Would like to learn more about issues including relationships and health
Would like to learn about the role that work plays and how to balance leisure and volunteering
This is an opportunity not to be missed. Seats are strictly limited so book your place before 25 March.
Dubbo RSL, Wednesday 1st April, 6pm - 7:30pm. RSVP via Kate Ellis 6883 5600
---
Dubbo Regional Theatre and Convention Centre announce new sponsors for 2015.
Dubbo Regional Theatre and Convention Centre is proud to announce the following Sponsors who have come on board as Sponsors for 2015 and beyond:
Five years on there continues to be swell of support and confidence within the business community about the direction DRTCC is headed. DRTCC is thrilled to be associated with the above businesses who, like DRTCC, offer quality products, superior customer service, unique branding and genuine community relationship building.
For enquires regarding Sponsorship, please contact Manager, DRTCC on 0427 464 407.
---
NSW Business Chamber
All Dubbo Chamber of Commerce members get affiliate membership with NSW BC at no extra cost.
Upcoming NSW BC Webinars
| Date | Webinar |
| --- | --- |
| Mar.31 | How to use Linkedin to create engagement and generate brand awareness |
| Apr.14 | Attracting & maintaining an ageing workforce |
| Apr.22 | Get Healthy at Work – good for workers, good for business |
| Apr.30 | Export Growth China |
| NSWBC | More info & registration |
---
Dubbo Chamber Business Event Calendar - Save The Dates
| Date | Dubbo Event |
| --- | --- |
| Mar.28 | NSW State Election |
| Mar.31 | Free Google My Business Workshop & Roadshow |
| Apr.1 | Chamber CEO Breakfast - Tabcorp Holdings CEO, David Attenborough |
| Apr.15 | Chamber CEO Breakfast - Fairfax Media CEO, Greg Hywood |
| Apr.25 | ANZAC Day |
| May.1 | Bob Berry Real Estate Dubbo Chamber Golf Day |
| May.3 | Dundullimal Homestead Garden & Expo |
| May.15 | Dubbo Annual Show (May 15–17) |
| May.20 | Chamber CEO Breakfast - SCA Properties Group CEO, Anthony Mellowes |
| June.4 | Chamber CEO Breakfast - Woolworths Ltd CEO, Grant O'Brien |
*More info on the Dubbo Chamber Business Events Calendar
Got something to promote to Dubbo Chamber Members?
All Dubbo Chamber members can have up to three free mentions in our Newsletter during the year.
The Dubbo Chamber Newsletter has a subscription base of 500+ and growing.
Please provide the written copy, 75–100 words max. Plus relevant details such as Date, Time, Pricing, URL etc. Please don't send in a graphic that we need to spend time typing out. We can link to your website, Facebook event page etc, so we don't need every single detail for the newsletter.
Please allow a minimum of 21 days for events, promotions etc.
---
Join the Dubbo Chamber of Commerce & Industry Inc.
Have you renewed your Dubbo Chamber Membership for 2015 - or still thinking about joining?
Contact our members services officer, Toni Beatty, to discuss joining the Dubbo Chamber.
---
#DubboChamber
The Dubbo Chamber of Commerce and Industry Newsletter is published twice a month, around the 2nd and 4th Wednesday.
Follow the Dubbo Chamber Facebook Page and Twitter Feed for the latest news about the Chamber and business in Dubbo.
Michael Quinn - DCoC Website Manager & Newsletter Editor
2015/6 March 25. wear good shoes
---
Copyright Dubbo Chamber of Commerce & Industry Inc.
Feel free to share this information, but please credit DCoC and link to our website.