Dubbo Chamber of Commerce
Welcome to your Dubbo Chamber Newsletter
Entries for the Regional Australia Bank 2016 Rhino Awards have now closed. Congratulations to the around 50+ businesses and individuals who took the time to enter. Judging has now commenced - good luck to all.
Voting for the People's Choice Awards (part of the Regional Australia Bank 2016 Rhino Awards) has started!
Voting closes midnight, August 31st. Finalists announced September 21st, winners announced at our Gala Rhino Awards night, October 21.
Next week is the Women In Business Luncheon with Dr Geoffrey Haber at 178 Restaurant. Our next ASX200 Breakfast is in September with ex-Dubbo boy, Paul O'Malley - CEO of BlueScope Steel. Details and bookings for all these are available on our website now.
Don't forget that all Dubbo Chamber members are eligible for three free mentions in our Newsletter each year. Take the opportunity to promote your business or a special offer for Chamber members. See below for details.
Support Local Businesses & Services - Buy Local in Dubbo
---
Recent New Chamber Members 2016
Some more new members that have joined the Chamber recently.
Work Pack Group
Daily Scoop
Property Buying Agent
Young Living Essential Oils
CBM Computers
Access Group Training
St. George
Welcome to them all - please support your fellow members and local Dubbo businesses.
---
Women In Business Luncheon - Geoffrey Heber
Sponsor:
TBA
Guest Speaker:
Geoffrey Heber
Venue:
178 Restaurant, Dubbo RSL
Date:
17th August
Women In Business Luncheon - Geoffrey Heber
Dr Geoffrey Heber is a cosmetic physician who opened one of the first non-surgical cosmetic medical clinics in Australia, Heber Davis Cosmetic Medicine, in 1988. It was there he recognised his clients' needs for high performance skincare products that were more effective than those generally found in department stores and pharmacies. As well as producing better results in their own right, higher performance formulations could also maintain and enhance the discernible results clients experienced from cosmetic medical treatments. In 1991, Dr Heber founded Doctors Formula, the first Australian distributor of Alpha Hydroxy Acid (AHA) products, to cosmetic medical clinics, the beauty industry and pharmacies.
In 1998, determined to improve upon imported skincare ranges on the market, Dr Heber formed a powerful team of Australian and international chemists charged with the goal of creating potent, effective and affordable cosmeceutical skincare products – and Ultraceuticals was founded. Each Ultraceuticals product isn't merely created - it's scientifically tested and proven - and trialled on the people who would use it to ensure their satisfaction.
Today Dr Heber continues to be passionate about high-performance products and the well-being people experience from feeling good about their skin. He continues to work closely with leading researchers and scientists to uncover up-to-the-minute combinations of effective ingredients in efficient formulations.
Dr Heber is a Fellow of the Australian College of Cosmetic Medicine and Member of the Cosmetic Physicians Society of Australia. He completed his medical degree at the University of NSW and has an MBA from the University of Sydney. Dr Heber has regularly presented at cosmetic medical conferences for many years.
Book Now: Dubbo Chamber Events
---
Chamber Breakfast: BlueScope Steel CEO - Paul O'Malley (ex-Dubbo boy)
Sponsor:
TBA
Guest Speaker:
BlueScope Steel CEO - Paul O'Malley
Venue:
TBA
Date:
7th September
Dubbo Chamber 2016 ASX200 CEO Series - Networking Breakfast
Paul O'Malley was appointed Managing Director and Chief Executive Officer of BlueScope Steel in 2007.
He joined BlueScope Steel as its Chief Financial Officer in December 2005. He was formerly the Chief Executive Officer of TXU Energy, a subsidiary of TXU Corp based in Dallas, Texas, and held other senior management roles within TXU. Before joining TXU, he worked in investment banking and consulting.
Paul has a Bachelor of Commerce and a Master of Applied Finance, and is a Chartered Accountant.
Paul was born in Dubbo, New South Wales. He and his wife Catherine have a daughter and three sons. Paul enjoys spending time with his family, cycling and watching rugby union.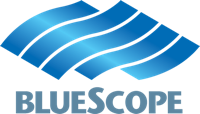 Book Now: Dubbo Chamber Events
Congratulations to Cliff Swayne from Inland Truck Centres who won our lucky member draw at the recent Westpac Breakfast. Cliff wins a free breakfast next time!
---
Dubbo Chamber Board Changes
We have had some changes to our Board in the last few weeks. Rick Lidner (Countryman Motor Inn) and Sarah Stanford (Big Blue Digital) have decided to move on.
We'd like to thank Rick for his input whilst on the board over the past few years. He's always been one to be able to turn to in the event of a last minute job, and has been more than willing to put his honest opinion forward when required.
Sarah's contacts and links with RDA were of a huge benefit to the Board, likewise was her involvement with the Rhino's and WIB committees.
Thanks both for your time, efforts and energy whilst on the board and best of luck with your future endeavours.
Coincidentally - we have two new Board members who have joined in the last month. Ben Thomson (Dubbo City Toyota) and Danny Hile (Prime7 TV). Welcome both and we look forward to your contributions.
---
Regional Australia Bank 2016 Rhino Awards - a new name!
Our naming rights sponsor - has a new name! Orana Mutual is now Regional Australia Bank.
Why did they change their name? You'll just have to read about it here: Regional Australia Bank FAQ
And welcome to Access Group Training who joined as a Platinum Sponsor this week. It's not too late to be a sponsor - see details below.
Naming Rights Sponsor - Regional Australia Bank: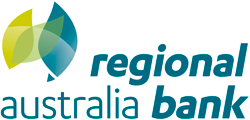 Platinum Sponsors:
2DU
Access Group Training
Crowe Horwath
Dubbo RSL
Mailbox Shopper
Milestone Hotel
QantasLink
Regional Development Australia - Orana
SafeWork NSW
Taronga Western Plains Zoo
The Daily Liberal
Transforce
Western College
Western Plains Regional Council
WIN TV
Zoo FM
Diamond Sponsors:
EmbroidMe Dubbo
Reliance IT
Signarama Dubbo
Gold Sponsors:
Barnson
Boyce Chartered Accountants
Earlyrise Baking
Orana Mall
Quest Apartments Dubbo
Silver Sponsors:
Bob Berry Real Estate
Christine's Touch of Beauty
Walkom Bros
Western Plains Security
Media Partners:
2DU
The Daily Liberal
WIN TV
Zoo FM
Rhino Awards Sponsorships Available.
We still have some sponsorship opportunities available for the 2016 Rhino Awards. Our sponsorship packages start from just $660, up to $6600 for a Platinum Sponsor of a particular award. You get great exposure across our website, newsletter, Facebook etc for the year. Plus many more benefits depending on your level. Sooner you sign up - the longer the benefits.
If you or your business would like to be involved with this years awards there are still some opportunities. Contact Toni Beatty at Chamber or visit our Rhino Sponsors Page on our website to download a Sponsorship Proposal.
---
Chamber has Westpac for Breakfast

It was the turn of Westpac to address the members and guests at the August Dubbo Chamber of Commerce breakfast on Wednesday morning.
As part of the highly successful CEO Breakfast series, now in its second year Westpac Chief Strategy Officer Gary Thursby gave a presentation at Lazy River Estate.
Speaking in terms of the past. present and future, Gary drew attention to the fact that Westpac is Australia's oldest bank and Australia' first company established in 1817 under the name Bank of New South Wales.
He saw Australia becoming increasingly a services based economy and one that is having to adapt in a rapidly changing environment. Citing Air BnB, Uber and Facebook as examples among the fastest growing businesses he highlighted that the pace and scale of change is enormous.
Gary noted that while technology is an enabler these new businesses are arising through tuning into what customers need and want.
It is this same focus on customers that impact on Westpac's future direction. Gary's job as Chief Strategy Officer ensures that the whole Westpac banking environment is not only staying with the times but being a leader in terms of ensuring efficiency and helping customers in identifying their rapidly evolving needs.
In terms of staff, Gary pointed out that there are currently five generations working across the business. Gender equality is a major priority across the whole business with measurable targets in place.
All present considered Gary's presentation to be both enlightening and inspirational especially in terms of being aware of what customers are seeking in a rapidly changing environment.
In addition to those from Dubbo, guests at the breakfast travelled from as far as Coolah, Stuart Town, Narromine and Wellington to hear what Gary had to say.
---
Short Notes:
Webinar - How to make the most of your Chamber membership - Sept 6
As a valued member of NSW Business Chamber, we would like to invite you to our member webinar to ensure you get the most out of your membership.
Understand how we can assist our members maximise their business potential
How we can assist in increasing your productivity and profitability
Meet our legal advice & marking advice team
Understand how we can assist business to business connections
Explain our State wide Business Awards programs
and more
Tuesday 6th September, 12–1pm. Register Here - FREE
NSW BC Business Conditions Survey - June 2016 Results
NSW Business Chamber recently released the results of our June 2016 edition of the quarterly Business Conditions Survey. The Business Conditions Survey is a powerful advocacy tool that the Chamber uses as it fights for a better deal for business.
It's beginning to look a lot like Christmas
Due to last year's great success, our Smile. it's Christmas program will be back in 2016 to help shower Dubbo with festive cheer. smile. it's Christmas in 2016 will include:
CBD Elf 12 days of Christmas giveaways;
Shop front window display competition
Complimentary Smile. it's Christmas stickers for all participating businesses
CBD lighting activation
Christmas street flags
Musicians, family activities, photo boards, chill out zones and much more.
If you would like to know more and register your interest in getting involved contact dubboignite@dubbo.nsw.gov.au
---
Members Events & Promotions
---
Prime7 & CSC Church St. Cafe team up !
You may have spent the odd lazy Friday night, curled up on the lounge, watching Fast Ed whip up a few sweet treats on Better Homes and Gardens. It's an old favourite that's still enjoyed by many locals.
Now you can indulge in another Dubbo favourite: Delicious tapas, pizzas, desserts and star treatment at Church St Café. Best of all, it's our shout!.
All you need to do to qualify is start a new account with Prime 7 and spend $2,000 or more on advertising during August and September. Start advertising with Dubbo's number one television station and join us for some VIP treatment at Church St Cafe's anniversary dinner in October.
This offer is strictly limited to the first 6 people to claim, so email Danny Hile today or call (02) 68811772. T&C's apply and are available on request.
---
NSW Business Chamber
All Dubbo Chamber of Commerce members get affiliate membership with NSW BC at no extra cost.
NSW BC Workplace Update Workshop 2016 - October 19
The NSW Business Chamber Workplace Updates provides business with practical advice to assist navigating you through the complex maze of workplace laws. This is a must attend event for anyone who is responsible for the supervision of employees. Our Workplace Relations experts will discuss the implications for your business of recent decisions and will provide you with an understanding on how to manage workplace risks in your business.
This includes:
Social Media in the workplace and how to deal with it
Performance appraisals and why you should use them
Letters of appointment and why they are necessary
The small business code for unfair dismissal
General protections and workplace rights
Serious misconduct
Absenteeism
Drugs and alcohol in the workplace
This Workplace Update is FREE for all Dubbo Chamber Members.
October 19. 2–4pm. Western Plains Cultural Centre, Dubbo.
RSVP via website or call 13 26 96
Upcoming NSW BC Webinars
| Date | Webinar |
| --- | --- |
| Sep.6 | How to make the most of your NSW Business Chamber membership |
| Sep.20 | Planning content like a newsroom – Publishing lessons from real life journalists |
| NSWBC | More info & registration |
---
Dubbo Chamber Business Event Calendar - Save The Dates
| Date | Dubbo Event |
| --- | --- |
| Aug.17 | Women In Business Luncheon - Dr Geoffrey Heber |
| Aug.27 | Dubbo Sustainable City Expo & Science Festival |
| Aug.31 | People's Choice voting closes. |
| Sep.2 | Close of Rhino Award Judging. |
| Sept.07 | Chamber Breakfast - BlueSteel CEO - Paul O'Malley |
| Sept.13 | Women In Business Luncheon - Victoria Carey |
| Sept.21 | Rhino Sponsors Cocktail Party - Finalists Announced |
| Oct.05 | Chamber Breakfast - Telstra CEO |
| Oct.19 | NSW BC Workplace Update Workshop |
| Oct.21 | Rhino Awards Gala Night |
| Oct.22 | Dubbo DREAM Festival |
| Oct.27 | ARTLANDS Dubbo - October 27–30 |
| Nov.9 | Chamber Breakfast - Rhino Gold Winner |
| Dec.1 | Chamber ASX200 Breakfast - JB Hi-Fi CEO, Richard Murray |
| Dec.8 | Chamber Presidents Xmas Drinks (TBC) |
*More info on the Dubbo Chamber Business Events Calendar
Got something to promote to Dubbo Chamber Members?
All Dubbo Chamber members can have up to three free mentions in our Newsletter during the year.
The Dubbo Chamber Newsletter has a subscription base of 600+ and growing.
Please provide the written copy, 75–100 words max. Plus relevant details such as Date, Time, Pricing, URL etc. Please don't send in a graphic that we need to spend time typing out. We can link to your website, Facebook event page etc, so we don't need every single detail for the newsletter.
Please allow a minimum of 21 days for events, promotions etc.
---
Join the Dubbo Chamber of Commerce & Industry Inc.
Have you renewed your Dubbo Chamber Membership for 2016 - or still thinking about joining?
Contact our members services officer, Toni Beatty, to discuss joining the Dubbo Chamber.
Have you or your business changed your contact information recently? Check our Members Directory to make sure your info is up to date. Contact Toni Beatty with any changes.
---
#DubboChamber
The Dubbo Chamber of Commerce and Industry Newsletter is published twice a month, around the 2nd and 4th Wednesday.
Follow the Dubbo Chamber Facebook Page and Twitter Feed for the latest news about the Chamber and business in Dubbo.
Michael Quinn - DCoC Website & Newsletter Editor
2016/13 August 10. what's in a name…
---
Copyright Dubbo Chamber of Commerce & Industry Inc.
Feel free to share this information, but please credit DCoC and link to our website.