Dubbo Chamber of Commerce
Welcome to your Dubbo Chamber Newsletter
A very short and sweet Newsletter today - the main focus being on the Women In Business lunch which is being held next Wednesday with Dubbo locals, Amanda Parish and Kate Wright as our guest speakers, presenting Finding an Inspired Life. Many people have commented that this is an outstanding presentation and not to be missed. Please book asap.
Tomorrow we kick off the Rhino Awards for 2015 - Celebrating 20 years of Rhinos. Look for a special Newsletter tomorrow with more details.
Follow the Dubbo Chamber Facebook Page and Twitter Feed for the latest news about the Chamber and business in Dubbo.
Support Local Businesses & Services - Buy Local in Dubbo
---
Women in Business Lunch - Finding an Inspired Life - June 24

WIB Lunch - Finding and Inspired Life
Network with like-minded women over a great meal and undertake an insightful exploration of self, guided by local dynamic due Kate Wright (Inspired Mood) and Amanda Parish (Finding Eco).
As Dubbo's business owners and leaders we often talk about the importance of taking time out to work 'on' our business, not just 'in' them. This lunch provides the time out to take this philosophy and apply it to our personal lives, goals and mission.
Over the course of lunch be treated to a glimpse of the highly regarded Finding an Inspired Life workshop. Attend to access the tools that will help you:
Get closer to your 'one day' dreams by setting goals and taking action
Recognise your own potential and tap into it
Change the way you view or approach situations
Understand your values and drivers
Kate and Amanda are adamant that all the tools you need are already available within yourself. Attend this lunch to find out how easy it is to live the life you know you deserve.
Join the conversation on twitter via #WIBDubbo!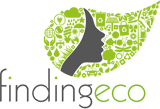 Book Now: Dubbo Chamber Events
---
Recent New Chamber Members 2015
Some more new members that have joined the Chamber recently.
Robinson Sewell Partners
Pivot Stove & Heating
Cleanaway - Transpacific Industries Group
Veldt Restaurant
Country Hygiene
Anytime Fitness
Luka Group Accountants & Advisors
What's On In Dubbo
Commercial Hotel
Bentleys Corporate Recovery
Welcome to them all - please support your fellow members and local Dubbo businesses.
---
Members Events & Promotions
---
iPad and Mac in Business Training - June 18 & 19
Leading Edge Computers in Dubbo (and Orange) are having a couple of training sessions regarding using iPads and Apple Macs in your Business. These sessions are held at their training room and are run by an Apple Product Professional who comes out specifically for these training events.
June 18, 5:30pm - iPad in Business
June 19, 8:00am - Mac in Business
Spaces are limited so booking early is advised. For more information and booking go to the Eventbrite website.
---
Transpacific Cleanaway open new facility in Jannali Road
There is nothing like being local. Transpacific Cleanaway are proud to open our new facility in Jannali Road to service Dubbo and surrounding areas – taking our service delivery, passion for the environment and focus on safety to the next level with a local branch and local people!
Transpacific Cleanaway is Australia's largest waste management, recycling and industrial services company. Fully Australian owned and operated, our philosophy is to take away the issues associated with your waste. We are strongly committed to the protection and enhancement of the environment, and we will look for every opportunity to recover, recycle and reuse.
For more information contact Mick Burdon on 0466 503322 or visit our website.
---
Lazy River Estate Winter special - book now and SAVE!
Lazy River Estate is the perfect location for your next corporate event, we can provide everything you need to style the ultimate corporate event, large or small.
Book your corporate event in June or July 2015 and we will waive the venue hire fee valued at $150.
Room features:
Full air conditioning and heating
Unlimited parking
Wireless microphone, lapel microphone and lectern
White board and 3 x flip chart boards
Wireless internet access (limited access available)
Floor to ceiling windows overlooking the vineyard
Plenty of breakout space
Data projector and screen
Fantastic in-house catering
Personal event coordinator
Click here to download our 2015 packages.
---
NSW Business Chamber
All Dubbo Chamber of Commerce members get affiliate membership with NSW BC at no extra cost.
Upcoming NSW BC Webinars
---
Dubbo Chamber Business Event Calendar - Save The Dates
| Date | Dubbo Event |
| --- | --- |
| June.18+19 | iPad & Mac in Business Workshops |
| June.24 | Women In Business Lunch |
| July.19 | Dubbo Leg - Evocities MTB Series |
| Oct.23 | Rhino Awards Gala Night |
*More info on the Dubbo Chamber Business Events Calendar
Got something to promote to Dubbo Chamber Members?
All Dubbo Chamber members can have up to three free mentions in our Newsletter during the year.
The Dubbo Chamber Newsletter has a subscription base of 500+ and growing.
Please provide the written copy, 75–100 words max. Plus relevant details such as Date, Time, Pricing, URL etc. Please don't send in a graphic that we need to spend time typing out. We can link to your website, Facebook event page etc, so we don't need every single detail for the newsletter.
Please allow a minimum of 21 days for events, promotions etc.
---
Join the Dubbo Chamber of Commerce & Industry Inc.
Have you renewed your Dubbo Chamber Membership for 2015 - or still thinking about joining?
Contact our members services officer, Toni Beatty, to discuss joining the Dubbo Chamber.
---
#DubboChamber
The Dubbo Chamber of Commerce and Industry Newsletter is published twice a month, around the 2nd and 4th Wednesday.
Follow the Dubbo Chamber Facebook Page and Twitter Feed for the latest news about the Chamber and business in Dubbo.
Michael Quinn - DCoC Website Manager & Newsletter Editor
2015/11 June 18. i'm inspired
---
Copyright Dubbo Chamber of Commerce & Industry Inc.
Feel free to share this information, but please credit DCoC and link to our website.